Candidate Statements
39 nominations received in the 2022 local body elections for Tararua District Council.
As there are more candidates than there are vacancies to be filled, an election will be held between the listed candidates on Saturday 8 October 2022 under the single transferable voting electoral system by postal vote. The Dannevirke Community Board election will not need a vote as applicants equalled the positions available.
---
Order of candidate names
The Tararua District Council has resolved under regulation 31 of the Local Electoral Regulations 2001 to adopt the random order of candidate names to appear on the voting documents.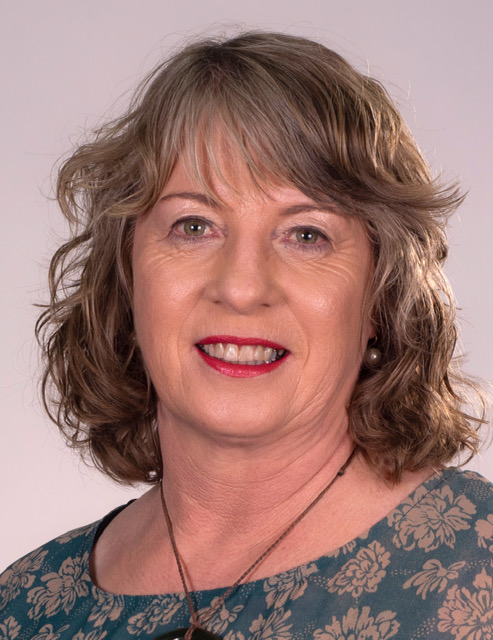 Tracey COLLIS
Tararua Stronger Together
I am extremely privileged to have served as Mayor of the Tararua district and seek re-election to continue.
Bringing my energy, enthusiasm and inclusive leadership has enabled our people and communities to work smarter and together.
Our economic certainty and social wellbeing are closely linked, and we will continue to grow a District that supports business development, provides jobs and a family friendly environment.
A strong focus on affordability will be necessary and some tough decisions need to be made as we face growth in every part of the district.
Covid-19 delivered a disruptive term of council, alongside unprecedented government reform where strong advocacy and leadership has been required.
My proven track record as an experienced and balanced decision-maker with excellent connections into central Government means when we are challenged, I will work with and for our people and communities to move our District forward.
Vote Tracey Collis for Mayor
---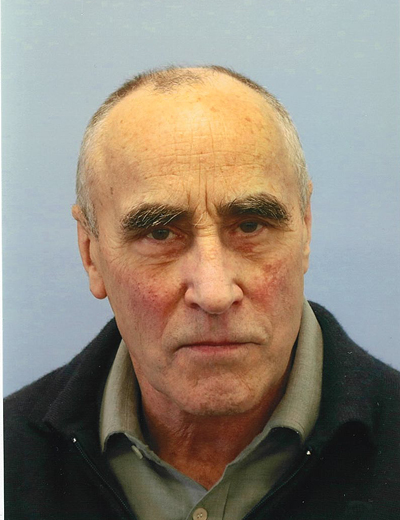 Nick HILL
Seventy Mile Bush, District
Free us from the torment caused by the name Tararua!
Let us unite under the recognised name of the district, the Seventy Mile Bush (Te Tapere Nui a Whatonga), and
celebrate the arrival of the Scandinavian settlers 150 years ago.
These days the Tararua District spends a significant amount a year on the wages of staff promoting Tararua and still we have an identity problem. This torment goes back 33 years.
Remember Explore the Elements? Remember Tararua Country - the Good Life? Now we are rebranding as Land of Ranges.
Rates are being hiked, yet more staff are being hired, and ratepayers' views count for nil.
I stand for austerity and transparency. I have a track record of reporting to the public as an elected representative between 1990 and 1998 and I will do it again.
---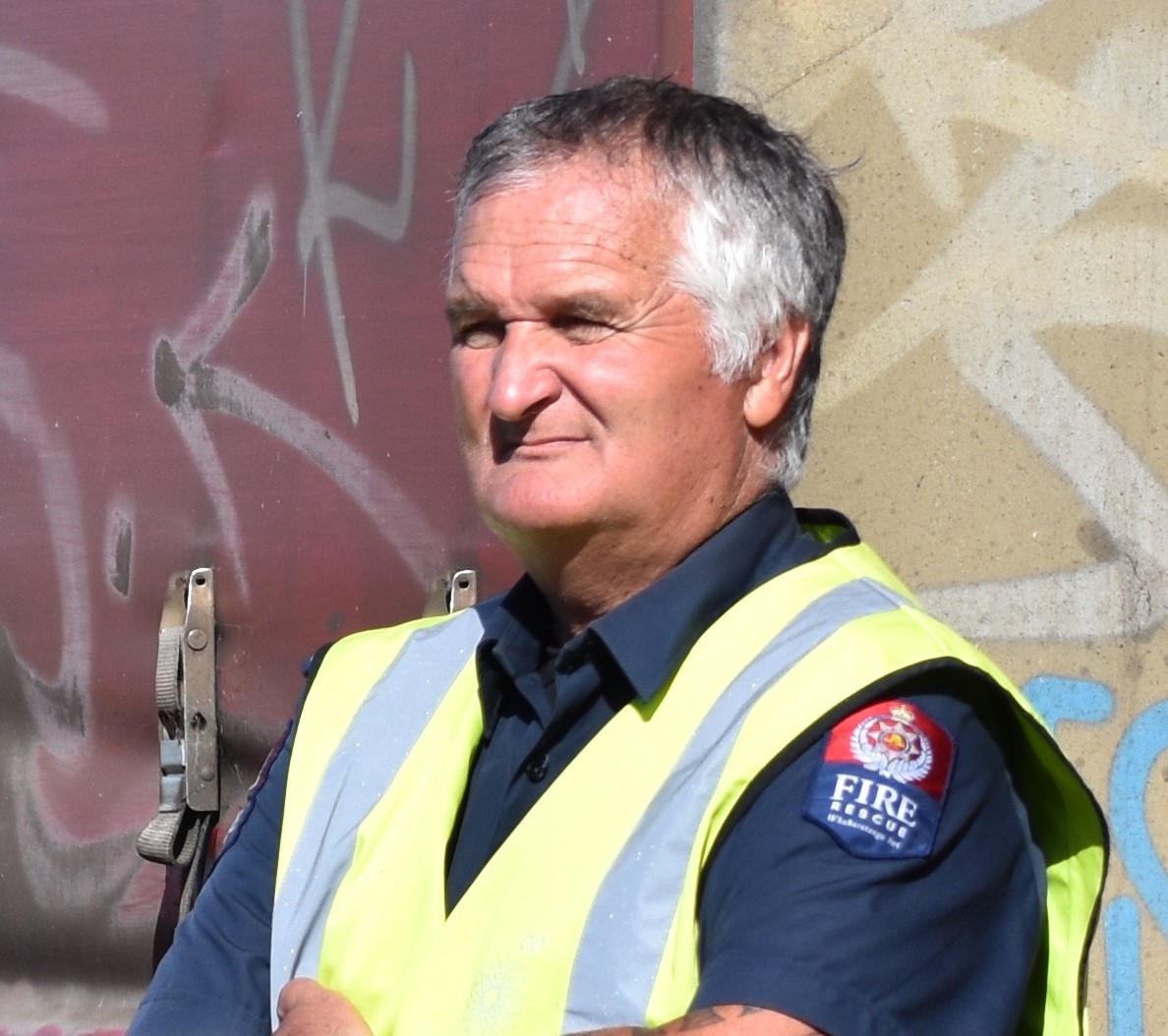 James KENDRICK
There are many people in the Tararua District that already know who I am and many who do not.
I come from the Coal face and for so long we have relied on people from White collar vocations to represent us and do the right thing by us. The failings in the Tararua are huge. Together we can start to recreate a great place to raise our children and our grandchildren. Ultimately I have Grandchildren who cannot speak for themselves. For me I am standing for them and I believe many parents and grandparents want what's right for their successors.
They are our future, it's not about self-generated ego's, it's not a competition as to who runs the better campaign it's our children.
---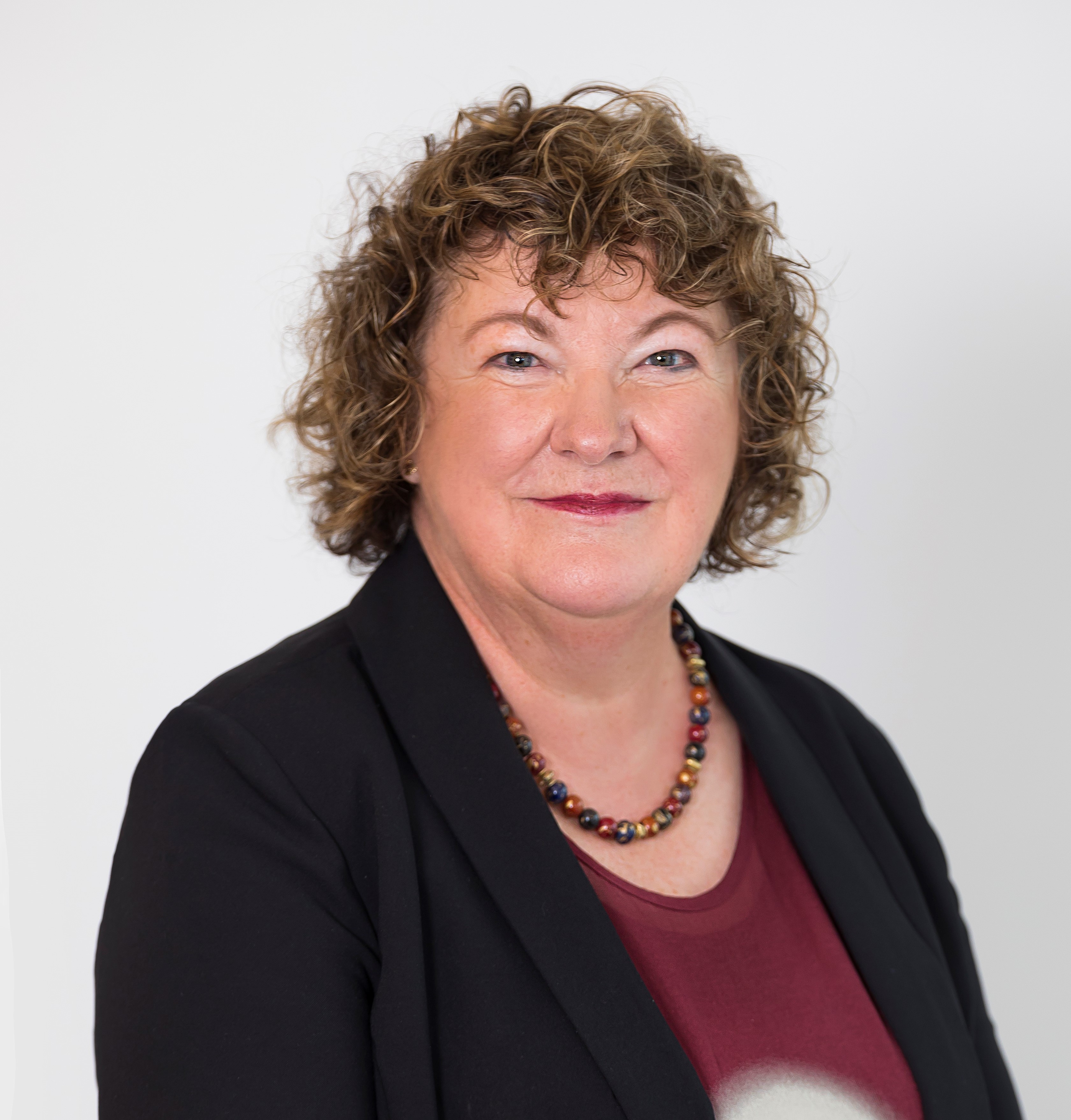 Sharon, WARDS
I have lived in Dannevirke for 32 years and have served as a District Councillor for the past three years. I am standing for Mayor to provide leadership that is focused on Tararua's future.
As a district councillor I have seen the challenges that our district has faced and some of those have been imposed on us from central government. Tararua requires a Mayor who will lead the team of councillors you choose to represent you in the next three years. My extensive governance experience and commitment to our community in a number of roles provides me with a strong foundation to serve you. I work hard, am prepared for the workload and I contribute actively at the governance table by asking the right questions. I will listen, communicate openly, make courageous decisions and focus on priorities which create a greater tomorrow for ratepayers of Tararua.
---
Tararua District Council (Tamaki nui-a-Rua Māori Ward)
---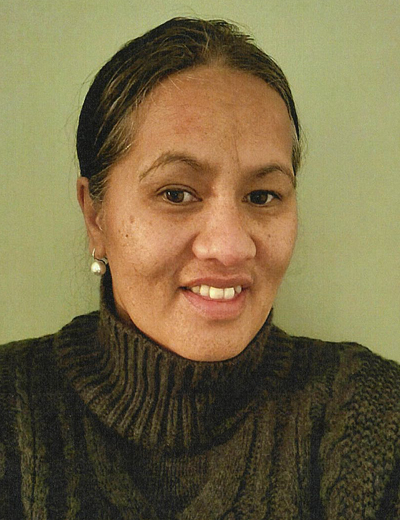 Naioma CHASE
Growing our community together.
Ko Puketapu te Maunga
Ko Te Ari te Awa
Ko Horouta me Takitimu te waka
Ko Whakato te Marae
Ko Ngati Maru te Hapu
Ko Rongowhakaata te iwi
Ko Naioma Chase toku ingoa.
Both Rhys and I are the proud parents of six beautiful children.
My family is my world and keeps me very grounded. I'm an active parent and enjoy spending time with friends, family and giving back to my community. I have spent years on boards and committees and am currently the Chairperson of the Dannevirke Tigers RLC, Board member on the MRL, Committee member on the Kaitoki Marae.
If successful in winning Tamaki Nui-a-Rua Mäori Ward my intentions will be to represent everyone in our community.
Keen to see our region grow both economically and socially.
Let's develop a thriving region that enriches us to want to bring up our families in.
---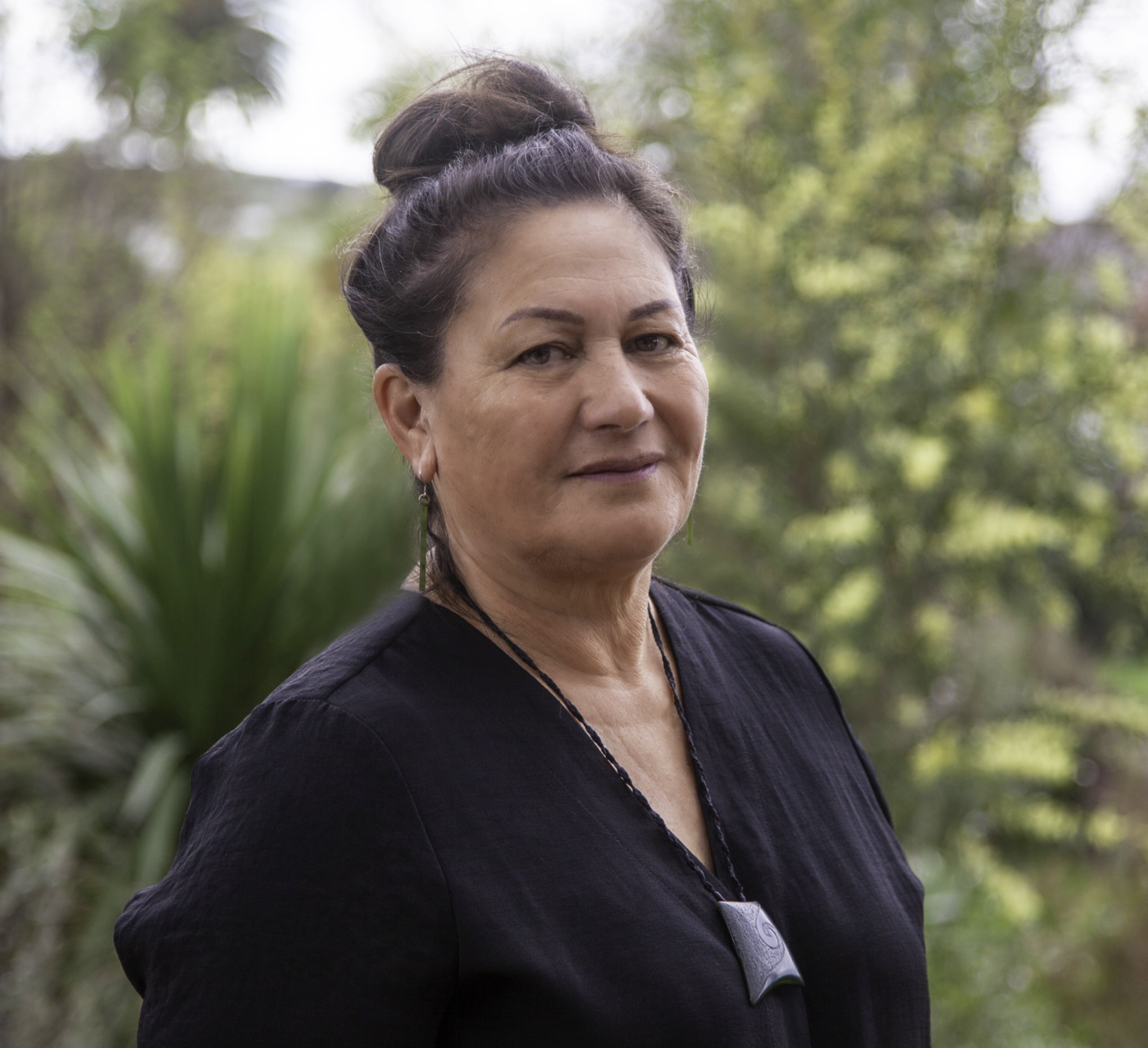 Lorraine STEPHENSON
Tena koutou katoa, ko Lorraine Stephenson toku ingoa. I was born in Dannevirke attending Motea, Akitio and Pongaroa primary schools.
I am an active Maori community leader and have gained invaluable skills and knowledge including quality decision-making, strategic thinking and an understanding of the political environment. I believe that with three decades of governance experience I am qualified to represent you on the Tararua District Council in the Maori Ward seat.
I support policies benefiting community development, economic growth, environmental sustainability, rate affordability, employment opportunities and providing effective services to Tararua.
I am well known in the District for my advocacy for Maori and I have a credible reputation.
I love Tararua with a passion. Your vote for Lorraine Stephenson would ensure a voice for Tararua Maori.
Lorraine Stephenson
146 Te Rehunga North Rd
RD2 Dannevirke 4972
Phone 06 374 5334
Mobile 0274 320 923
l-stevo@xtra.co.nz
---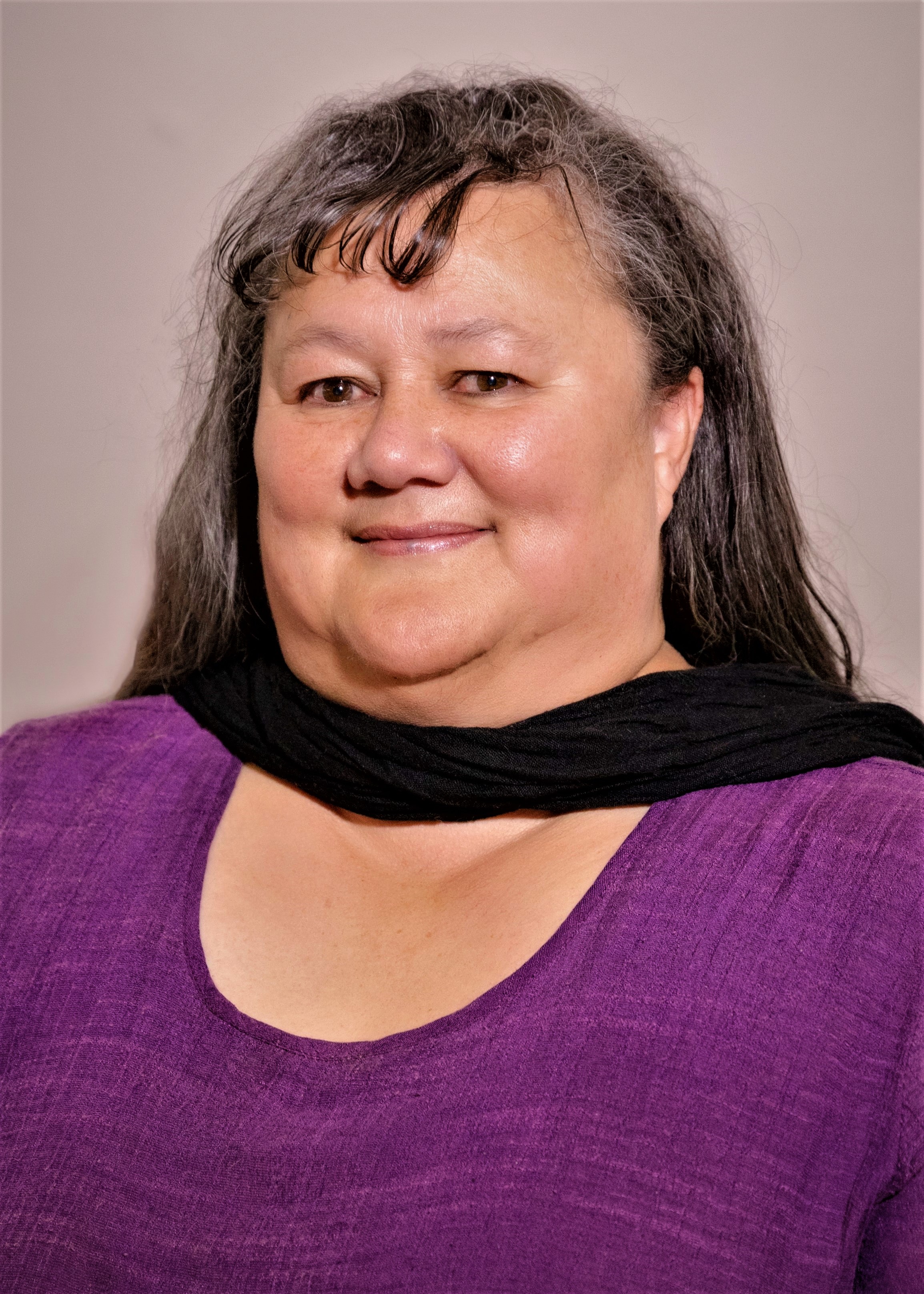 Dot WATSON
Refreshing Local Democracy
Ruahine te Maunga
Manawatu te Awa
Rangiwhakaewa te Rangatira
Rangitaane te Tipuna
Rangitaane te Iwi
Born, educated and worked in Dannevirke, we moved to Taupo with our young family experiencing life in the rohe of Tuwharetoa.
Returning home in 2015, I bring skills gained professionally and personally in advocating, listening and acting on the needs of the people in all walks of life; equally, respectfully and with compassion.
Gaining my Bachelor of Applied Social Sciences in 2013, followed by experience as a social worker has prepared me for the challenges of community governance.
Collaboration is the way I like to build good relationships to create strong and inclusive communities.
I want to understand what you want, to ensure your voice is heard and act in your best interests.
I'd love to hear your views, concerns or queries. Phone 0211833087 or fdwatson@hotmail.co.nz
---
Tararua District Council (North Tararua Ward)
---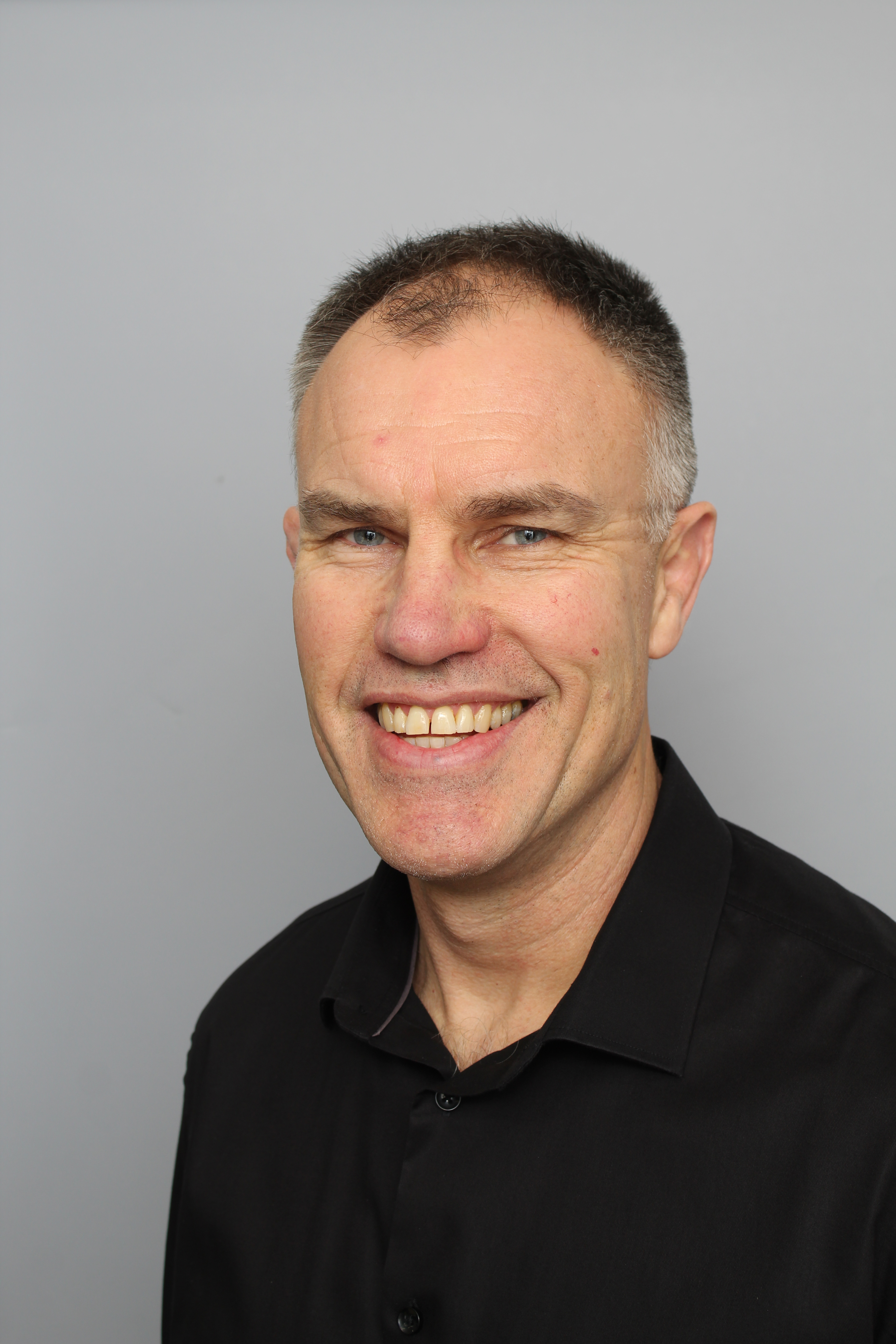 Roger EARP Refreshing Local Democracy
Having recently relocated to Tararua to be closer to family, I have had a professional career that underpins the skills and values to run for council and represent the wider community.
Having served as a NZ Army officer for over 30 years, both here and overseas, I have extensive leadership and governance experience, including an appointment as Chief of Staff of the Defence Force Estate and Infrastructure Department.
I have also owned and operated my own small business in the building industry.
I believe in grass roots decision-making and local control - decisions about district matters should be made at a local level.
Councils should retain ownership and responsibility for community owned infrastructure.
I will champion our rural communities and small businesses because you are the foundation of our economy and nation.
I look forward to getting to know you: 021 345280 or TDCelection22@gmail.com.
---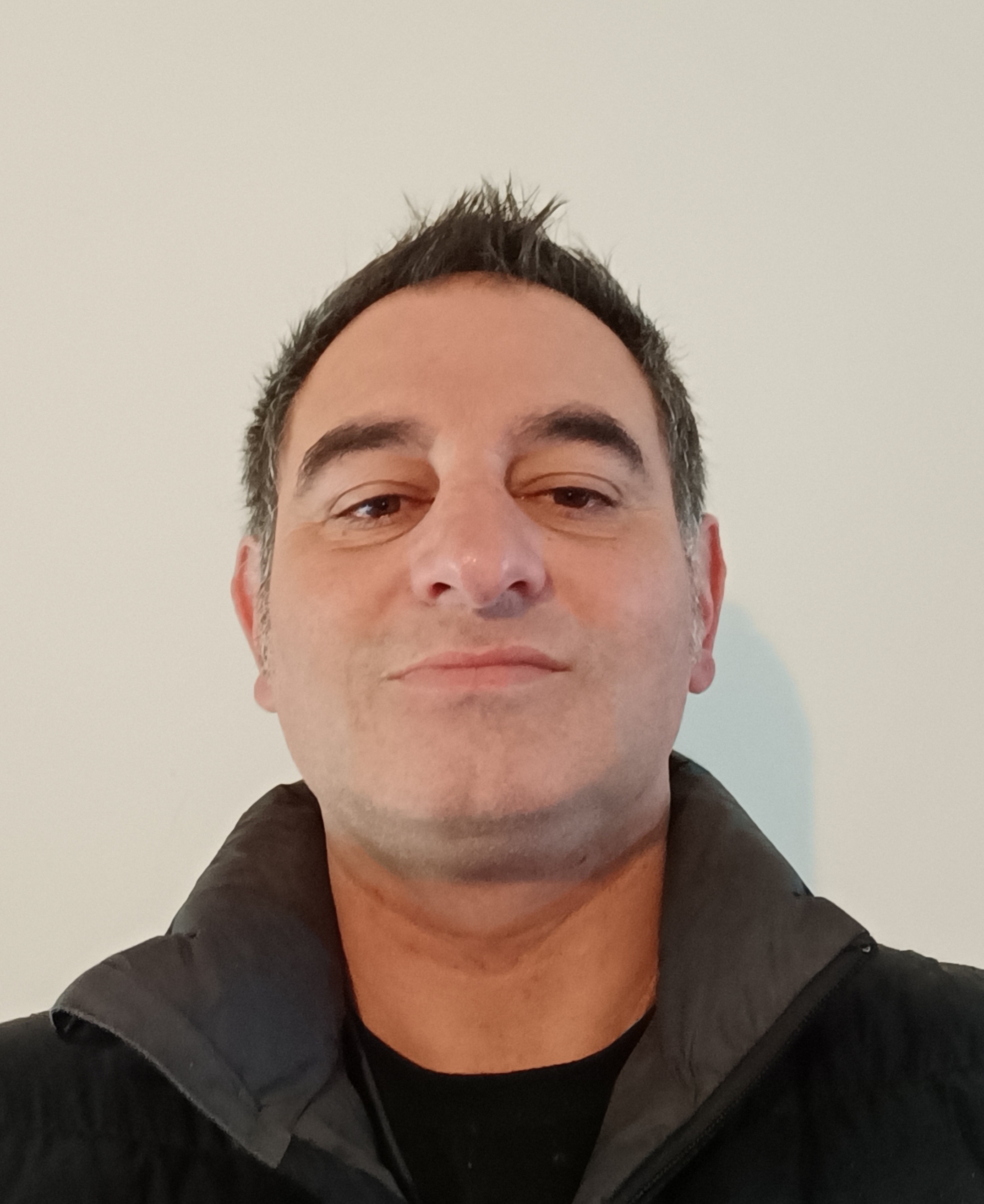 James Brett HAROLD
Get the Basics Right
Council services are not up to standard and our rates keep going up. Not good enough. I'm sick of excuses from the council, we need common sense solutions to get the basics right. So... Do we back the people who have failed to deliver, or do we give someone else a shot?
---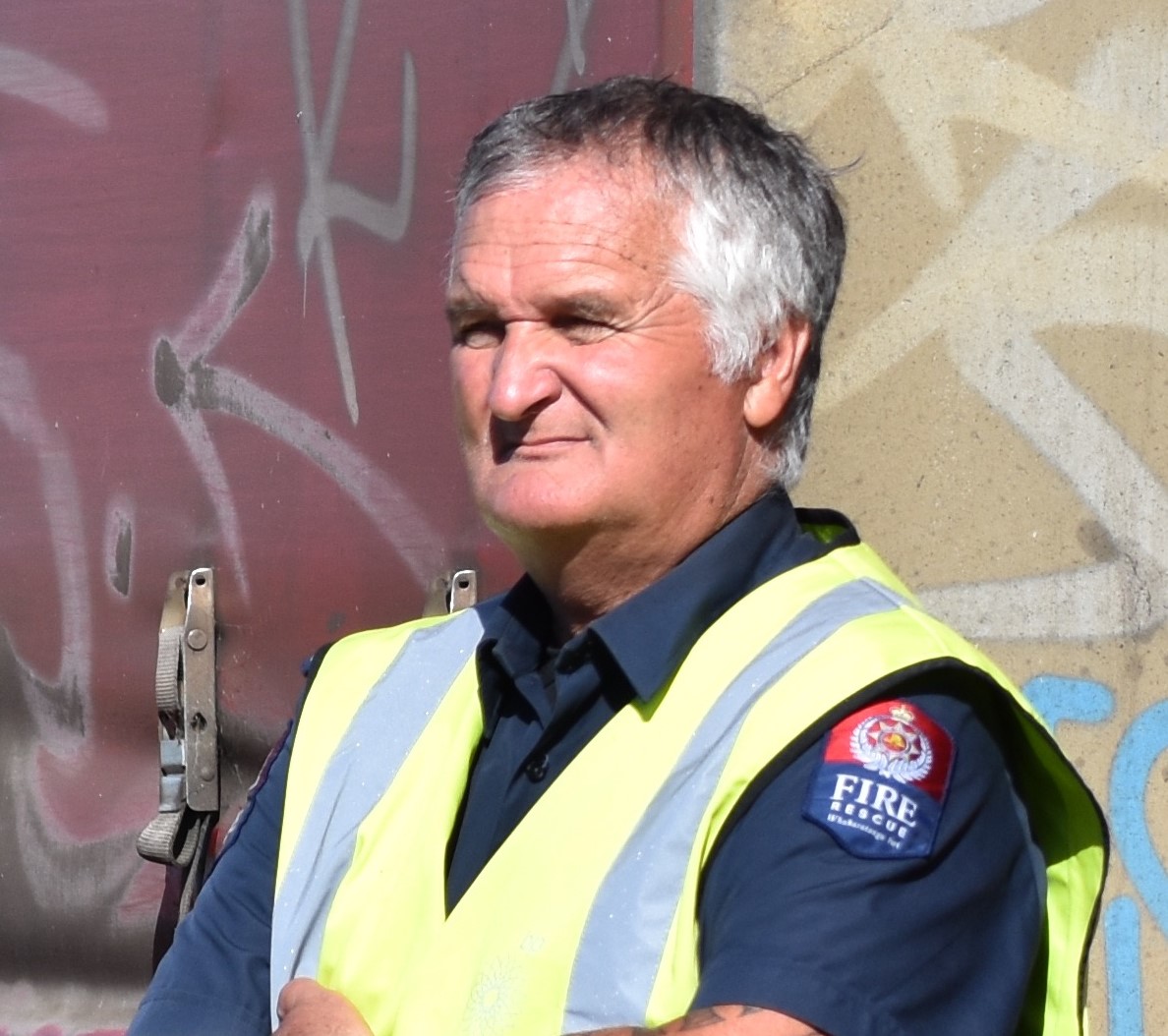 James KENDRICK
There are many people in the Tararua District that already know who I am and many who do not.
I come from the Coal face and for so long we have relied on people from White collar vocations to represent us and do the right thing by us. The failings in the Tararua are huge. Together we can start to recreate a great place to raise our children and our grandchildren. Ultimately I have Grandchildren who cannot speak for themselves. For me I am standing for them and I believe many parents and grandparents want what's right for their successors.
They are our future, it's not about self-generated ego's, it's not a competition as to who runs the better campaign it's our children.
---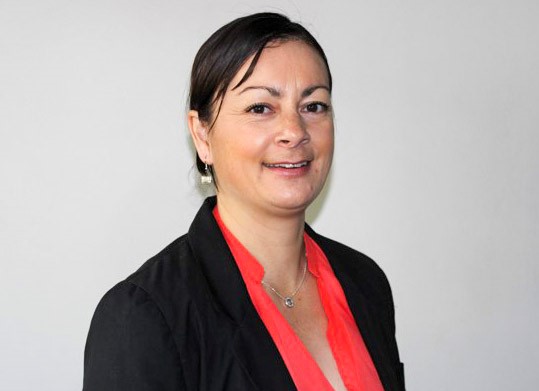 Erana PEETI-WEBBER
A fresh voice for our future
Kia Ora Tararua!
I have been extremely honoured and proud to represent you as the Tararua Deputy Mayor as well as being the first Maori women councillor. It has been an amazing journey and one that I would like to continue and am therefore seeking re-election for council in 2022.
Over the last 20 years my focus has been on our community's health and wellbeing needs. I am also passionate about our roading, updating our recreational assets and working on projects that benefit our tamariki.
If re-elected, one of my goals will be to work on correcting some past decisions with focus on Dannevirke's water reservoir. With climate change we need a more sustainable water source and storage for the future.
I have the drive, energy, and enthusiasm to represent you and be your voice on council. Vote for me to make Tararua a better place for our future.
---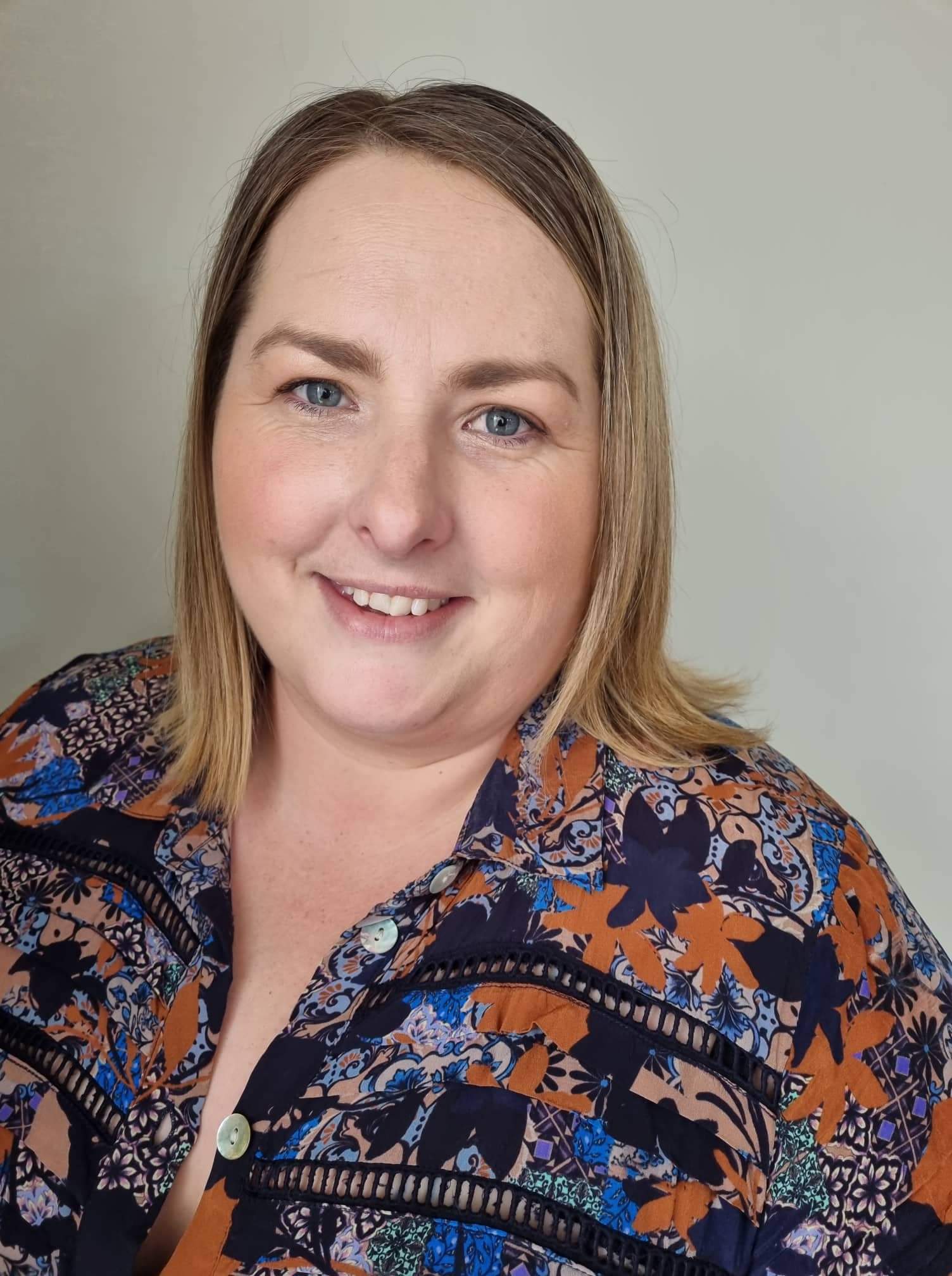 Vicki PRIDAY
A passion to serve our community is what has driven me to run for council this term. I believe the Tararua is a wonderful place to raise a family and want to contribute to the community that my children are growing up in. Inclusion, transparency and communication are what will be at the forefront of my mind when representing the people of the Tararua.
With ties to the rural community, I intend on taking a close interest in our rural roading network which is essential to our district.
Community wellbeing is of great importance to me and with our district currently going through huge growth it's important that our council adapts and evolves. It is time for the younger people of our region to step up and be involved in the future development of our district.
---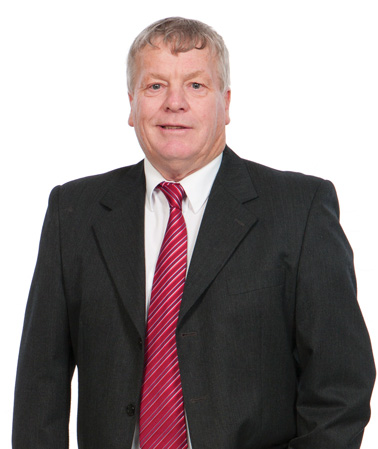 Kerry SUTHERLAND
Kerry is proud to call Dannevirke and the Tararua district home for over 45 years. He has been involved in the community over the decades and has worked in the local real estate scene for 35 years; currently manager at Property Brokers Dannevirke. Kerry has completed 10 years as a Tararua District Councillor. This includes the past 3 years with Kerry having the very busy role as Chairman of the Works Liaison Committee. Kerry is a former trustee of the ScanPower Customer Trust, completing 9 years and 6 years as Chairman. He has been a member of the Tararua District Licensing Committee since 2013. He is also well known as a local funeral and wedding celebrant. Kerry sees experience, common sense and teamwork as vital around the council table in facing the significant challenges that changing government legislation and operating rules have imposed upon local councils.
---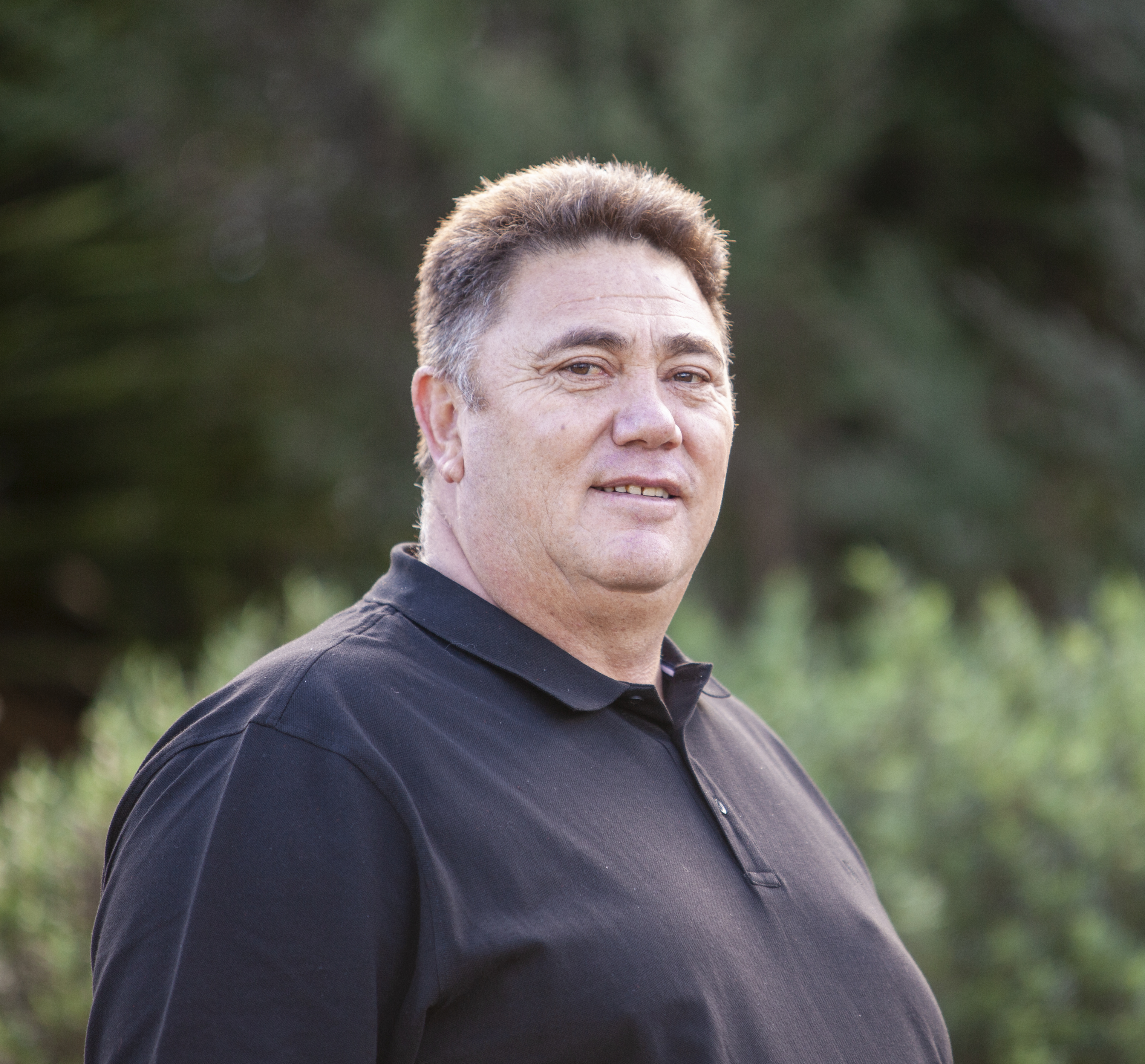 Paul TE HUKI
Ordinary People can make a Difference
I am born and bred in Dannevirke, married with four adult children which we are proud to say were all born and brought up here too.
I have worked the last 25yrs in Education, before this I worked at Oringi freezing works where I gained real life skills which I still value today. Both of these roles gave me good work ethics and friendships plus a valuable insight into the needs of our communities - housing, employment opportunities, care for our environment and affordable services.
I currently have governence roles on Iwi boards where we are working together to make Tararua a greater place for all.
I am standing for council and asking for your vote as there seems to be a breakdown in what is good for our communities and its people. I think outside the square and want to bring that to the table on your behalf.
---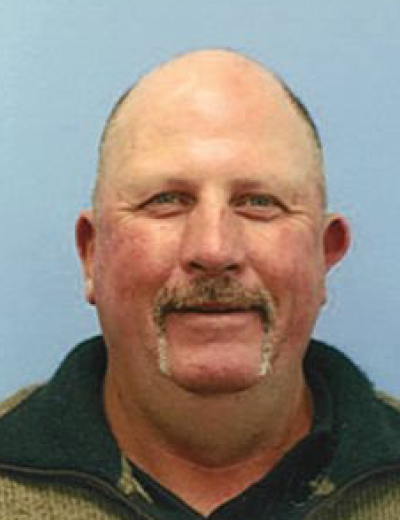 James Walker
Hi, I'm James Walker, I am married with 2 sons.
Apart from living in Australia for 5 years, I have spent the rest of my life here in Dannevirke where I have been farming for the past 20 years. Before this, I completed an engineering apprenticeship at Scrimshaw and Ransom, followed by several years of driving stock trucks throughout the Tararua district.
In the last 12 months my wife Delwyn and our oldest son, have started up a home kill business after seeing the need in our community.
I am actively involved in several clubs in Dannevirke, sitting on management committees where I have been involved in budgeting, staffing and infrastructure decision making.
---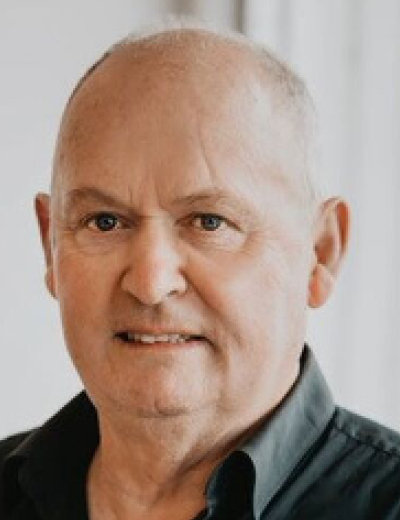 Steve WALLACE
Born in Dannevirke and have lived here most of my life.
My wife, Janine and I raised our family here, who now all have their own businesses in Dannevirke.
On leaving School. I gained my Registration as an Electrician, doing my apprenticeship with Bob Benson.
I also had time in the Oil and Gas Industry, learning skills in Pipelining, both in New Zealand and Australia.
A short time after returning to Dannevirke, I started Wallace Electrical.
I have a great passion for music, having played and playing in Brass, Dance, Orchestra and Jazz Bands, since the age of nine.
I have served on a School Board of Trustees and enjoyed helping many different Community Organizations, including being a member of and honorary bugler of the Dannevirke and Districts RSA.
Local Politics interests me for the future of our children and grandchildren, also for giving back to our Community.
Kind Regards
---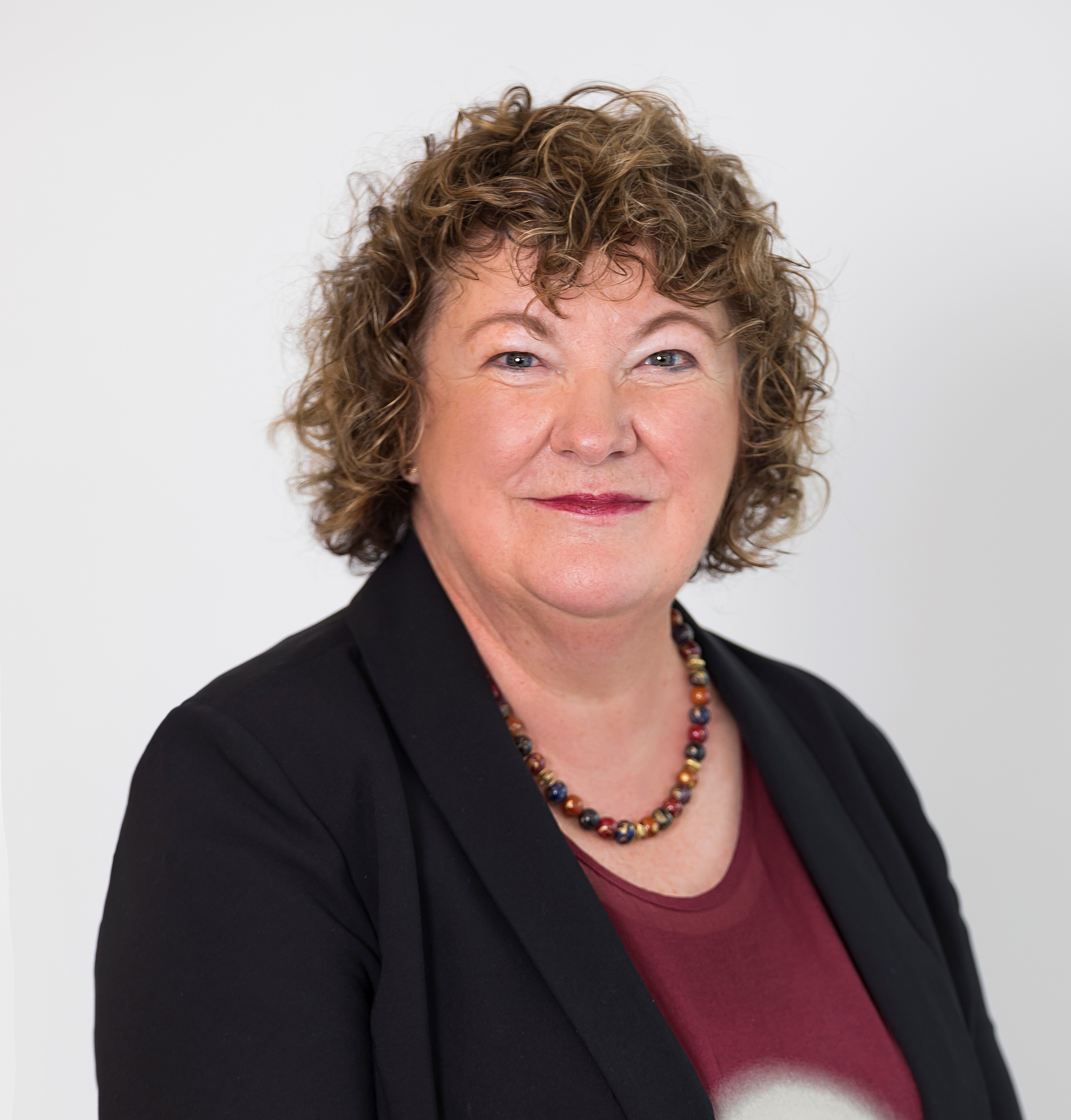 Sharon Wards
I have served as a District Councillor for the past three years. In that role I have chaired the Strategy and Policy committee as well as hold the portfolio to represent the Akitio/Pongaroa areas.
I have extensive experience serving on a wide range of boards. I have strong networks throughout our district, having lived here for 32 years, so I am well placed to advocate on behalf of community concerns. I work hard, am prepared for meetings and I contribute actively at the governance table by asking the right questions. Holding the Council staff to account for progressing against our long-term plans is my prime focus. I positively challenge decisions which impact on ratepayers and enquire respectfully as to implications of decisions affecting Tararua's tomorrow. It would be a privilege to continue to serve our community in this role.
---
Tararua District Council (South Tararua Ward) (4 vacancies)
---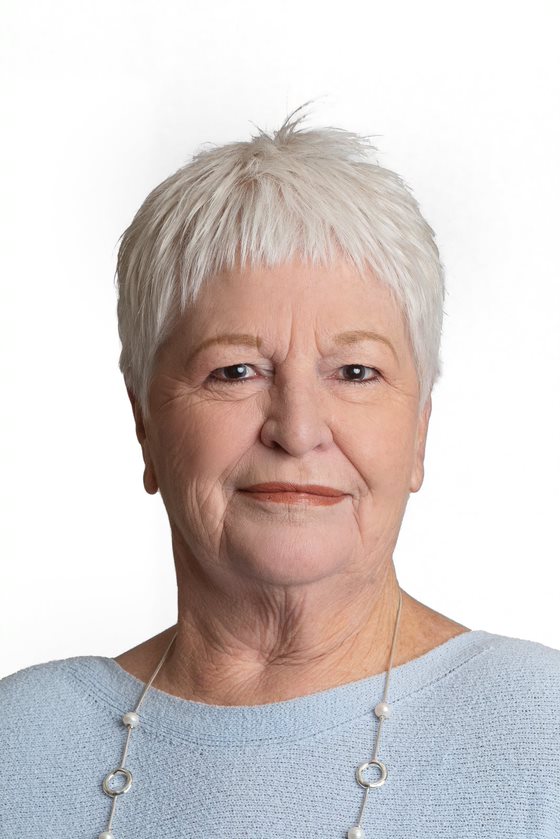 Alison FRANKLIN
I am seeking election in the South Ward for a third term.
It is important in the current challenging times, that Council has consistency, and continuity, of representation.
The minefield of Central Government reforms currently being addressed demonstrate the importance of having a level of depth of on going experience around the table.
We are facing unprecedented times in Local Government and the challenges around our 3 waters are of the greatest concern.
My number one goal is to ensure that our water challenges are met head on, solutions found, and, issues permanently resolved.
In order to meet the new standards in the Water Services Act 2021, TDC has huge challenges ahead. The Government's 3 Waters Reform process is fraught and Council is working, and has worked tirelessly, to achieve the best possible outcome for our communities.
The Governance model and the one size fits all is impractical and unreasonable.
---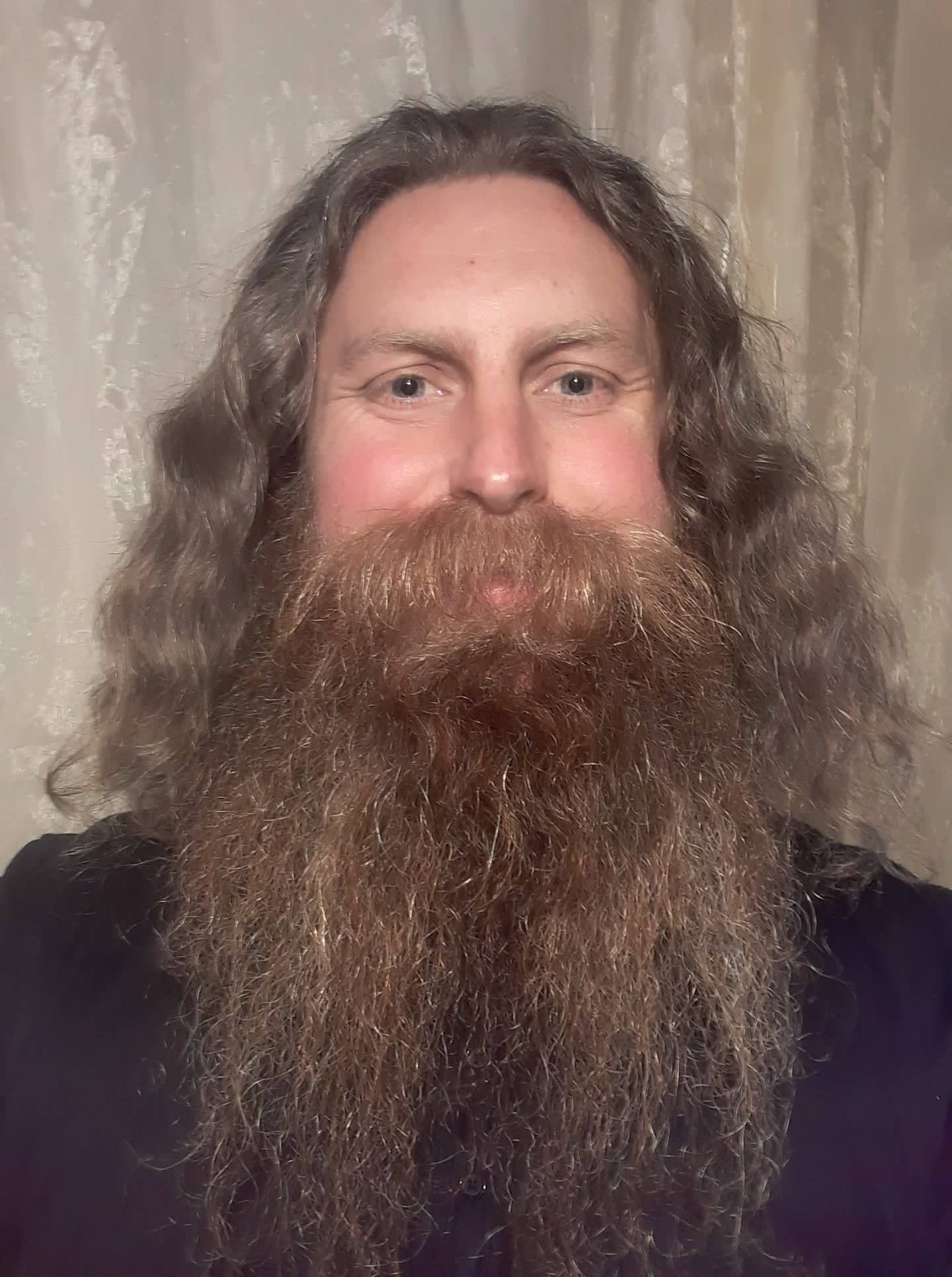 Jared Warren GARDNER
Momentum Party / Pāti hira
Peace be to this house.
"Without counsel purposes are disappointed: but in the multitude of counsellors they are established." ~ Proverbs 15:22 KJV
Tēnā koutou, Ko Iarere Wārena Kaingaki kari tōku ingoa.
Thank you all, my name is Jared Warren Gardner.
Born 03/12/1986 in Napier. Was enrolled at and attended both Pahiatua Primary School and Tararua College. Worked at Mitre 10. Established Momentous Investments Limited (momentousinvestments.co.nz) as sole Director. Studied Horticulture, Agriculture and Permaculture independently. Worked at Managh Electrical. Established Momentous Services Limited (momentousservices.co.nz) as sole Director. Established Momentous Merchandise Limited (momentousmerchandise.co.nz) as sole Director.
For more information about me please visit: facebook.com/jaredwarrengardner
For more information about the party please visit: momentous.org.nz
I confess that Jesus is the Christ, the Son of God, the Lord and is come in the flesh.
Jesus Christ loves you. Aroha a Ihu Karaiti koe a ke.
Kia ora.
---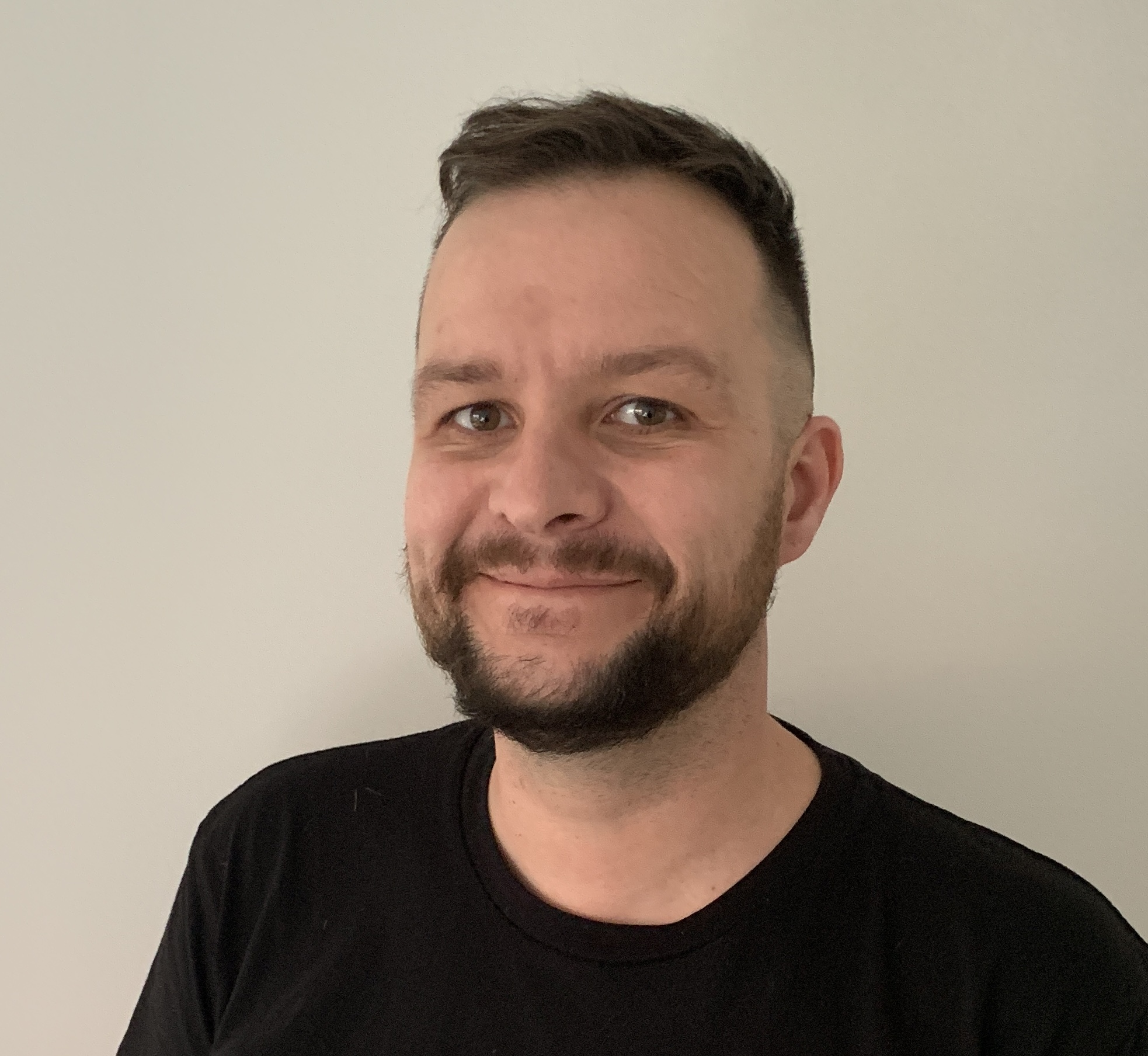 Scott GILMORE
A fresh perspective for TDC
I'm excited to have settled in rural Tararua and want to use my experience to benefit the community.
After a career working in business, I wanted to make wider community contribution working in the charitable sector, firstly for a large youth not-for-profit and most recently starting a charity, providing free lunch and breakfast food to schools.
Kids were going hungry so I decided to do something about it. Actions speak louder than words and this is the approach I'll take to council.
I'm also a business owner so have experience in financial prudence and delivering results. In these challenging economic times it's more important than ever council is careful with your money. I'll be a strong advocate to reduce waste, while making sure we have the infrastructure rate payers expect and I'll work hard to ensure all areas of Tararua benefit while we grow.
facebook.com/scott4tdc
---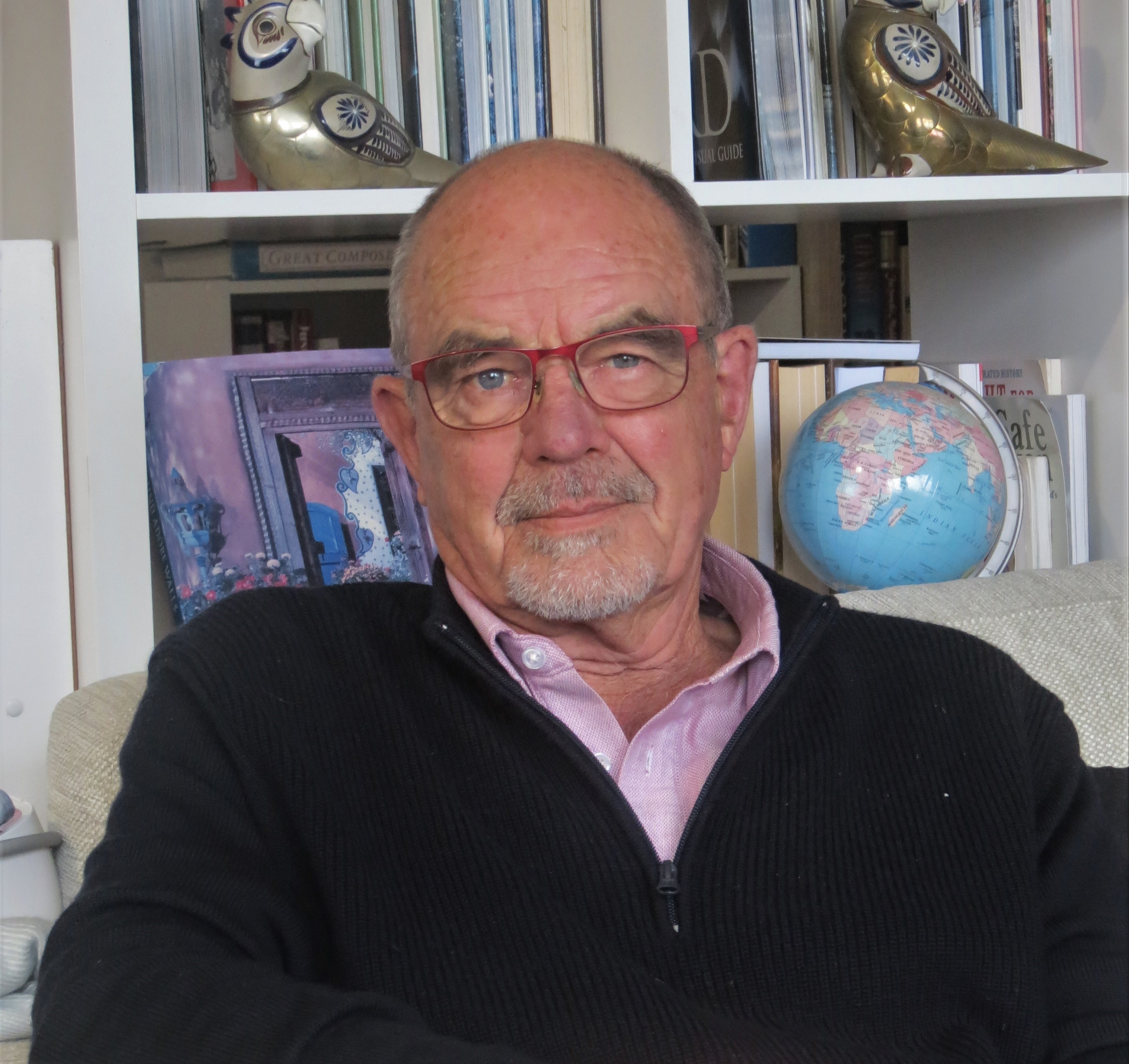 Peter JOHNS
As a long term Councillor, I have a wide understanding of the competing demands for ratepayers' money and the growing complexities of reforms that government has foisted upon us.
The Tararua District is growing rapidly, for the first time in sixty years. The new Manawatu-Tararua highway is further enhancing this growth, as both householders and businesses see the relative advantages this side of the hill. We can all benefit from growth, but there is an urgent need to update our 24 year old District Plan, which currently has no provision for development contributions for new builds; without which, additional infrastructural costs will be borne by existing ratepayers. New zoning for industrial and commercial development is essential to ensure we are well placed to take advantage of opportunities that are looming. I am excited about the future of our district and wish to be part of its ongoing development.
---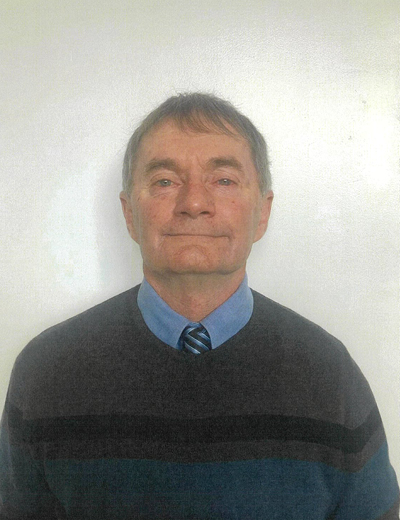 Michael Francis LONG
A dairy farmer and proud to have called Tararua home for the last two decades. The Tararua community is a special place that values the role of farming and our rural lifestyles. As a self-employed farmer, it's always important to stick to budgets and operational costs. I want to bring that value-set to the Council, to ensure ratepayers' money is spent wisely and purposefully. Our district can do better. It is imperative that local infrastructure, particularly in relation to water, roading, farmland and forestry, is well maintained as the lifeblood of our community. With 15 years' governance serving on school Boards of Trustees I respect transparency and accountability – values I will bring to the council table. I stand for democratic partnership, and achieving the best outcomes for all in our community. Your vote for me means your voice will be heard, considered and acted upon.
---
Dennis WYETH
Independent
I am from Woodville, where I have lived most of my life. I descend from early British and Norwegian settlers, as well as early maori. This gives me an interest in protecting our heritage and culture, so the Tararua story, can be told by future generations.
I am a family caregiver for my mum and have received great support from our local Iwi services. Their whanau looking after whanau concept does work and gives people a better quality of life.
I have a vulnerable sister with a medical condition, who lives with us also, so Covid protection has been a must. It has kept her life safe. Free R.A.T's and masks supplied by Iwi have helped immensely.
We need to protect our unique environment.
I wrote to the environment Commissioner and received a concerning reply. I stand for the vulnerable and struggling. It's all about the people.
---
Eketāhuna Community Board (4 vacancies)
---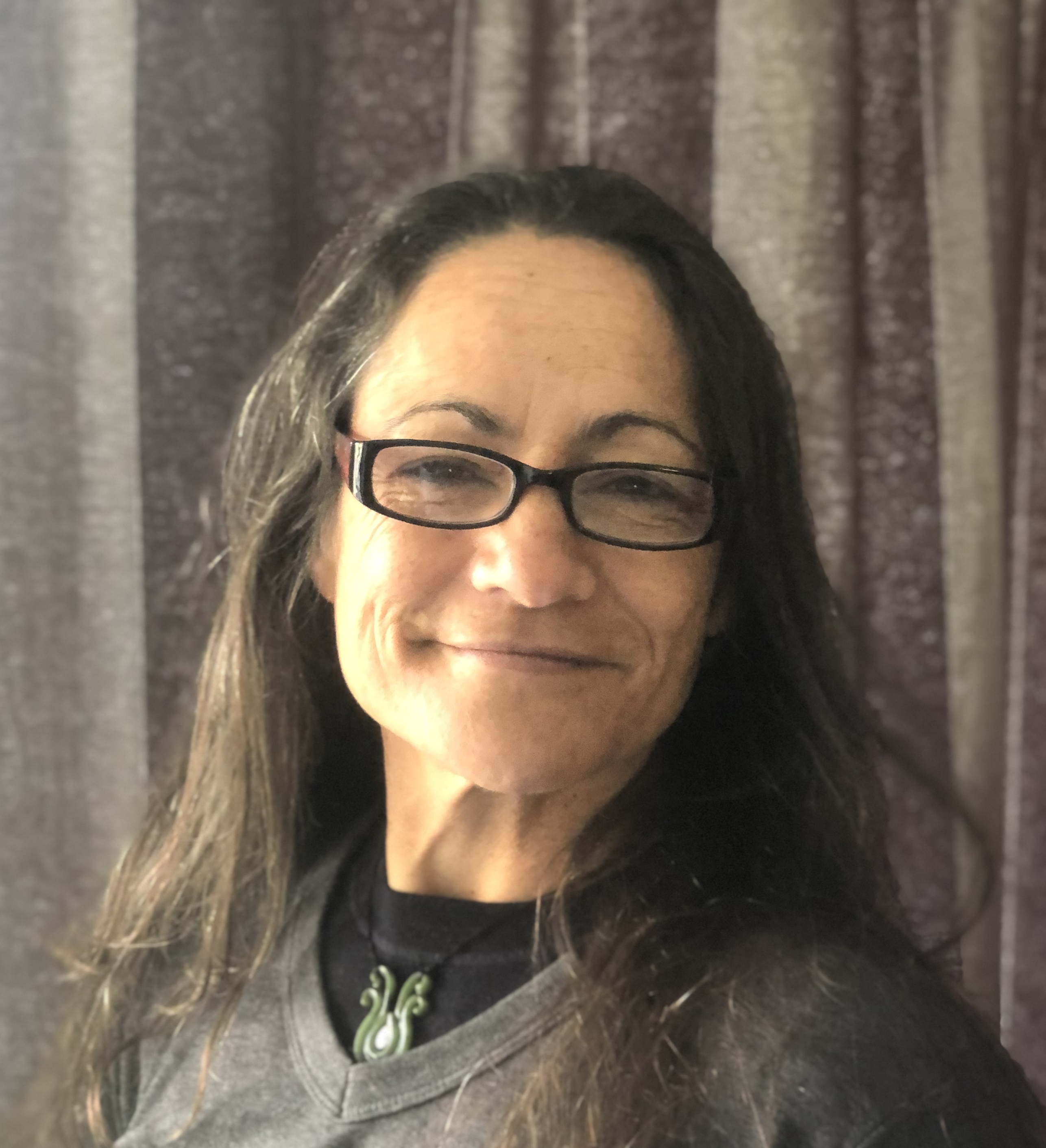 Larissa BARCLAY
I am running for the Eketahuna community board as an active member of the farming community.
I stand for strong ethics, accountability, strengthening connections and community building.
I wish to see our water and waste continued to be managed by council, where the accountability lies with the elected representatives. Affordability of water and waste, so that everyone has access to it, needs to be of the upmost importance.
I wish to support and encourage small business enterprises, which in turn will support the needs of the growing population. Bringing back community led initiatives to solve community problems.
My goal is to create community connectivity and thriving young people, who are supported and have their own space and activities.
I am an avid hunter and live a self-sufficient lifestyle with my German Shepherds and love the great outdoors.
---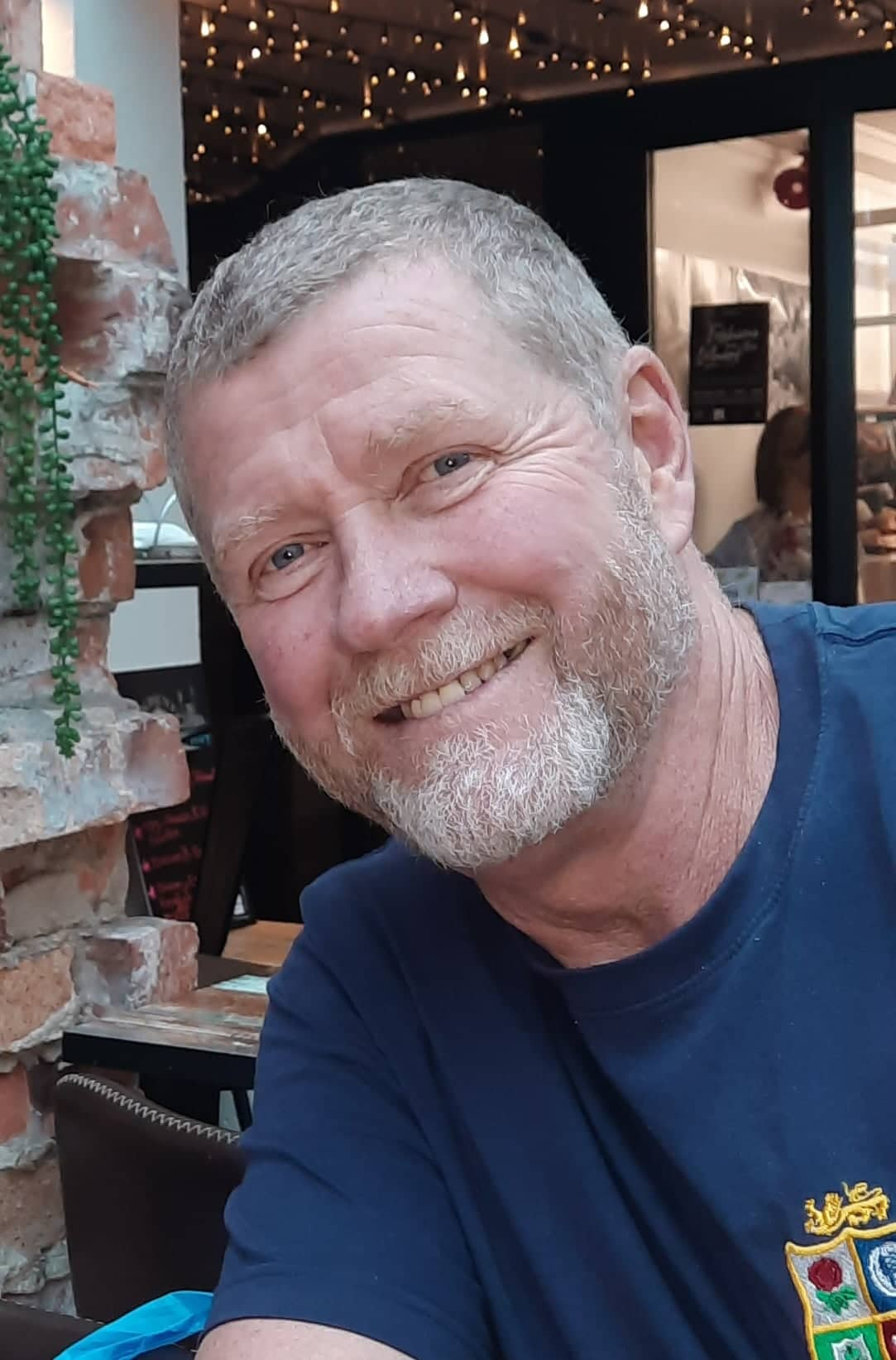 Terry CAREW
I am an enthusiastic, reliable and highly motivated community member who excels in working to improve not only our town but our District.
My family and I chose to emigrate to New Zealand and Eketahuna in 2006, running a successful business in Eketahuna before working for the Defence Force and the Department of Corrections. I retired last year but seem to be busier than ever.
I am currently involved in a variety of organizations across the district, some being Eketahuna Our Town Incorporated, volunteer firefighter and Pukaha Mount Bruce.
These last three years on the Eketahuna Community Board have been challenging and enjoyable. If elected to the Eketahuna Community Board I will continue to use my skills, knowledge and passion to improve and grow Eketahuna. Our Community is a strong, vibrant part of the Tararua, with the Eketahuna Community Board necessary to ensure Eketahuna is strongly represented in our District.
---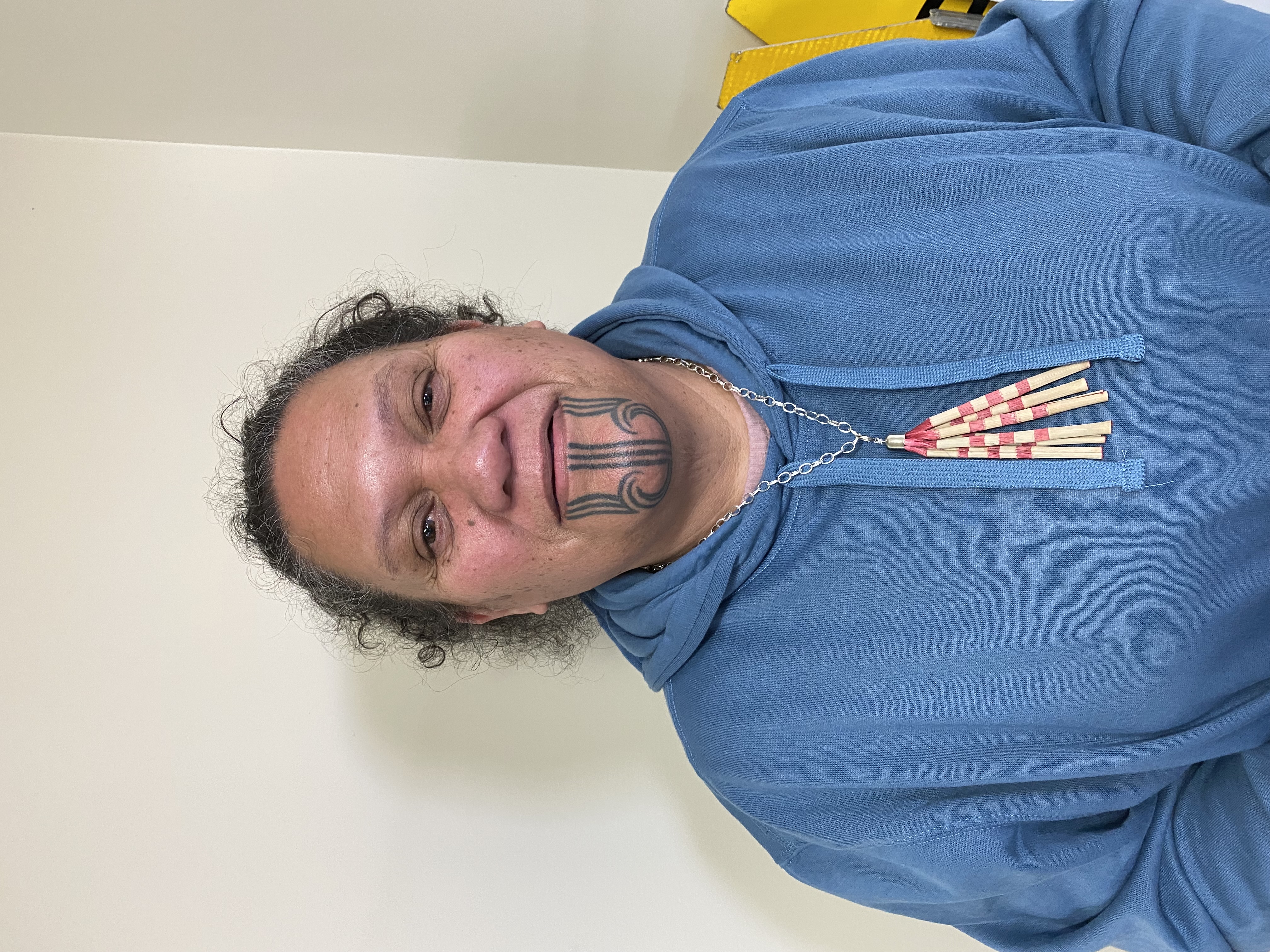 Everlyne CHASE
Ko Tararua toku maunga, e tu tonu e
Tararua is my mountain stand tall
Ko Mangatainoka toku awa, e rere an
Mangatainoka is my river, that flows
Kei Eketāhuna e noho ana
I live in Eketāhuna
Ko Warren Chase, toku hoa Rangatira
Warren is my husband
E rua maua tamariki
We have two children
Ko Everlyne Chase ahau
I am Everlyne Chase
Whakatinana ō moemoea – Be the change you want to see
As your Community Board representative, I believe we can work together to see your concerns raised at Council Level and resolved in a way that is suitable to your issue, and most importantly, you are kept updated on the journey of your issue.
---
Selena LAMB
With the rising cost of living, inflation, rate increases and a housing crisis, I stand for accountability, transparency and strong communication in both the community boards and council.
I support rates affordability by removing any unnecessary costs and prioritising spending where it is most needed.
Council should continue to manage our water and waste infrastructure.
I believe in a grassroots approach and decentralising power from National governance back to the local level, where local communities make decisions best suited to their unique area.
Community initiatives in food security, community led projects that promotes self-sufficiency, affordability and social wellness, are my main goals for our small but vibrant town.
My name is Selena Lamb and I am running for the Eketahuna board, where my interests in sustainability, off-grid living and resilient communities, fuel my passion to represent our town and ready it for the tough times ahead.
---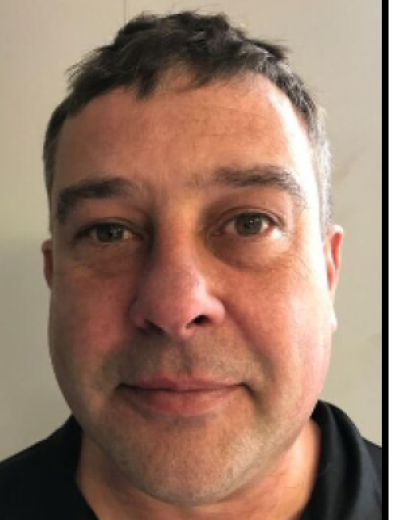 Steen MCGHIE
My family moved onto a dairy farm at Morgans Road, South of Eketahuna, from Hastings when I was four years old and I went to Eketahuna Primary School and then onto Tararua College.
I completed an apprenticeship and became a qualified Automotive Technician in 1994 at the Pahiatua Motordrome, where I met my wife Rose-Marie.
We married and moved to our first home in High Street in Eketahuna in 1995 and started up Tararua Autos not long after. We now live in Nireaha and have two teenage children – Toby, 18yrs and Cady, 16yrs.
I have enjoyed the last three years as a member of the Community Board, especially meeting people and helping to find solutions to local issues.
I look forward, if re-elected, to continue being an advocate for town and rural residents and working on your behalf with Council. Thank you.