Tākaro Tararua - Community Play Trailer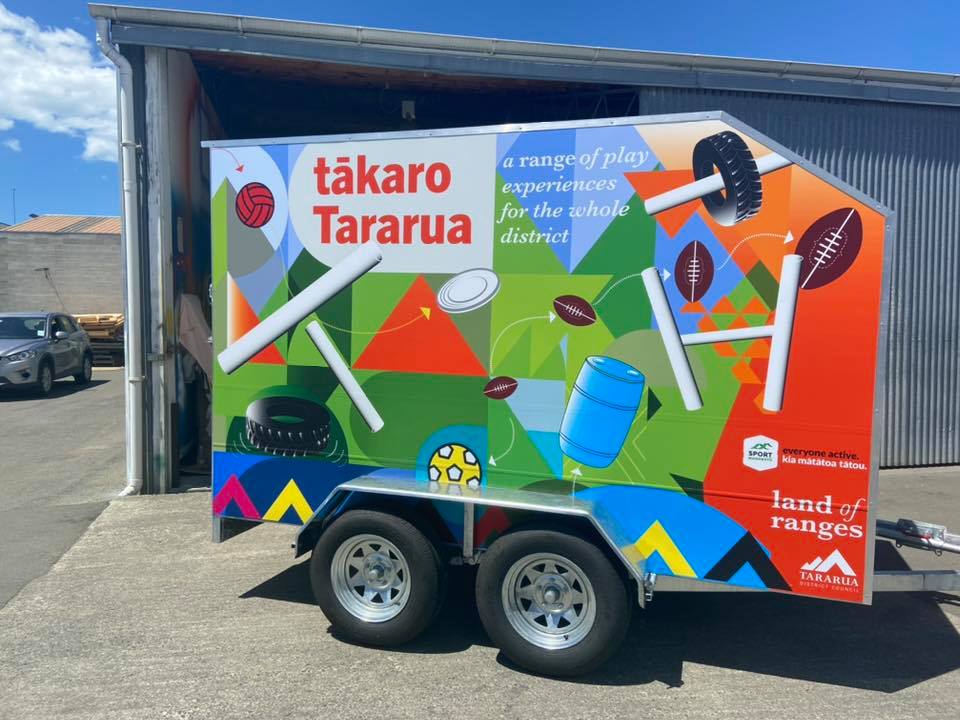 Tararua District Council has partnered with Sport Manawatu to launch Tākaro Tararua. A free community Play Trailer to educate and promote play for tamariki in the district.

Made possible through the Tu Manawa Active Aotearoa fund, Tākaro Tararua was officially launched on Wednesday 17 November as part of National Play Week. This is a new district wide asset to offer tamariki opportunities for free, creative, imaginative play.

The mobile trailer is stocked with a range of play and sports gear including bats, balls, nets, hula hoops, tyres, timber and recycled items which will create hours of fun for Tararua Tamariki. The trailer is available for schools, shows, markets and events throughout our district.
To book the trailer please fill in the booking form below and email it to hinekawa.wilson-munday@sportmanawatu.org.nz
---
Frequently Asked Questions
There is no cost to hire the trailer. We do ask for a donation of one piece of equipment for the trailer upon return.
No, to hire the trailer you must have a vehicle with the required towing rate. The person booking the trailer must be the one to pick it up.
The Tararua Business Network, 40 Denmark Street Dannevirke.
10.00am – 4.00pm Monday to Friday.
Birthday parties, town events eg Christmas parades, sporting events, schools,
Tyres, buckets, tubes, hula hoops, rope, wood, pool noodles, trays, cones, tarpaulins
Minimum of three days before the date. Anything less than this will be considered on a case by case basis.