Parks & Reserves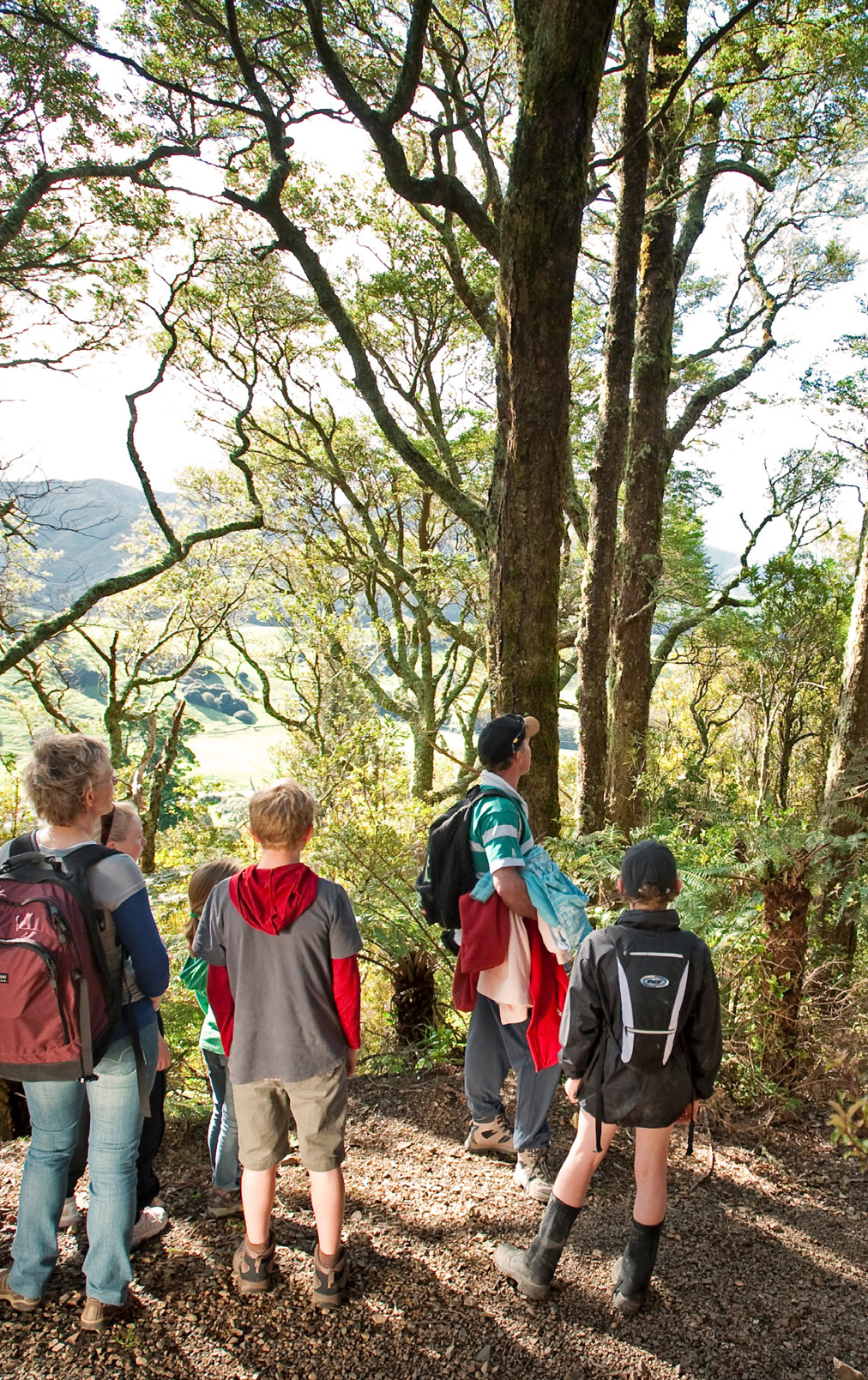 Cliff Walk
Eketahuna
The walkway was opened in 1911 to commemorate the Coronation of King George V and Queen Mary. The historic walk begins in Bridge Street and winds along the cliff above the Makakahi River. Well above the river, the track is well fenced and is suitable for all ages and dogs.
A leisurely 1/2 hour walk.
Coppermine Valley Creek Walk
Coppermine Road, Woodville
15 kilometres from Woodville on Coppermine Road. Grassed picnic area, fireplaces, rubbish bin, toilet. Family walk on metre-wide gravel path. Abandoned copper mine, cave wetas, camping area at track junction, waterfalls, trees, plants including native orchids. A steep track leads to the tower on top of Whariti. The condition of paths should be checked before attempting the walk.This walk is 15 km from Woodville on Coppermine Rd. There is a grassed picnic area, fireplaces, rubbish bin and toilet. It is a family walk on a metre wide gravel path. Features an abandonded copper mine site and cave weta's, waterfalls, wildlife, native trees and plants as well as native orchids. A steep track leads to the tv tower on top of Whariti. The condition of the track should be checked with the nearby farmer Noel Galloway 06 376 4863
Dannevirke Mountain Bike & Walking Trail
Dannevirke
A mountain bike and walking trail has been created in the Upper Wahipai Reserve at the northern end of Dannevirke, Five hectares of bush-covered hillside with a mixture of native and exotic trees. Access is from State Highway 2, north end of Dannevirke.
The trail is suitable for off road mountain bikes and the difficulty ranges from medium to high.
At the beginning of the trail off the High Street entrance there are a number of small jumps and obstacles to test agility and balance. There is another entrance via a bridge off Cemetery Road halfway down the hill.
The trail is also excellent for those who wish to exercise their dogs or just walk amongst the trees. All users are asked to be considerate of other users of the trail.
Klein Track
Ballance
Near Ballance Domain. Steep, narrow track in places, follows part of the Old Coach Road ( 1 - 2 hours). Can include a short side track to an old giant Totara tree (1/2 hour).
Kumeti Reserve
Dannevirke
Located 21 kms from Dannevirke at the end of Kumeti Rd. This Reserve links to the Ruahine Forest Park. Public toilets are available here.
Manawatu Gorge Walk
Manawatu Gorge
This very popular walk is managed by the Department of Conservation. The track travels from the Ashhurst end of the Gorge (parking area on the right) and finishes at the Woodville end, just prior to entering the Gorge (or it can be walked the other way) The main track climbs through forests. There are many varieties of trees, ferns and shrubs as well as native wildlife. Spectacular views from the top. The walk takes about 4 - 5 hours and requires average fitness.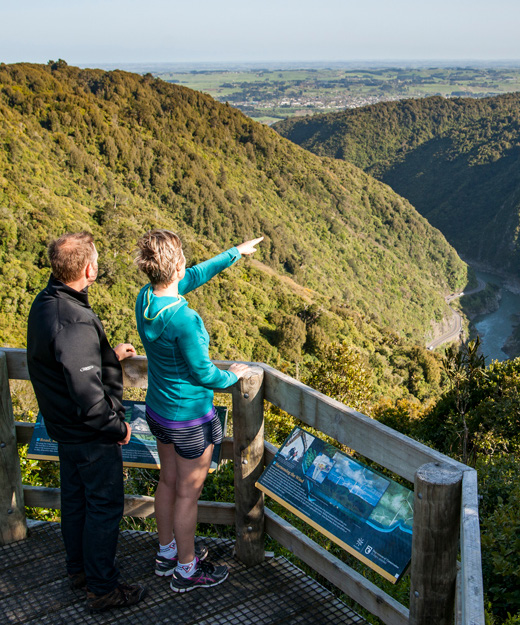 Marima Domain
Pahiatua
A lovely area which is 12 kms south of Pahiatua. Popular for swimming and fishing.
Mangatoro Scenic Reserve
Dannevirke
Ngapaeruru Road is located 15 kilometres east of Dannevirke. A giant Totara, said to be one of the largest in New Zealand is a feature.
Pattison's Bush
Otawhao Road, Woodville
Native bush and 69 species of native trees. Facilities include public toilets, picnic area. Arrangements to use this facility should be made with Mr Poulton, 021 298 9767.
Pipinui Reserve
Makuri
This is a scenic reserve on the Coonoor/Makuri Rd, just 6 kms north of Makuri. There are glow worm caves at Coonoor on private property.
Pongaroa Bush Walk
Urupa Street, Pongaroa
The Yellow Track to Pongaroa Outlook and Cemetery takes 10-15 minutes and suits all levels of fitness. The Red Track takes 5 minutes to the picnic table in the bush and suits all levels of fitness. Takes about 20 - 25 minutes and has views of Benarty, Akaroa Peak and the Beehive.
---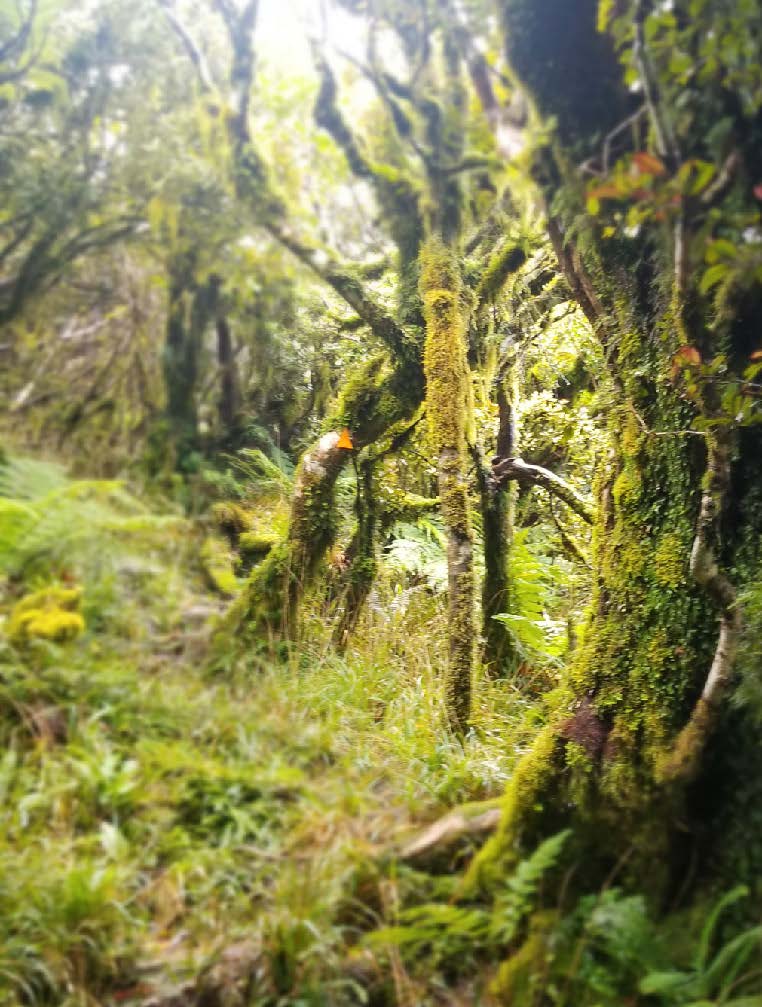 Ruahine Forest Park
Dannevirke
Contact: Department of Conservation
Over 92,000 hectares which encompasses the Ruahine Ranges. Several choices of tramps available, from one hour to overnight. Magnificent views. Enquire at the Tararua I-SITE Visitor Information Centre in Woodville for further details.
Tamaki Reserve
Dannevirke
At the foot of the Ruahine Ranges, 18 kilometres from Dannevirke. Bush walks and picnic areas. This reserve also links with the Ruahine Forest Park.
Tararua Forest Park
Putara Road end, Eketahuna
Situated 17 kms west of Eketahuna at the end of the Mangatainoka River River on Mangatainoka Valley Rd. After the second swing bridge, the track to the Henapai and Roaring Stag huts requires good fitness levels
Wahipai
Dannevirke
Five hectares of bush-covered hillside, with a mixture of native and exotic trees. Access is from State Highway 2 north of Dannevirke.
Waihi Falls
Oporae Road, Dannevirke
Waihi Falls are spectacular, especially after rain, well worth a visit. They are located 45kms east of Dannevirke on Oporae Rd.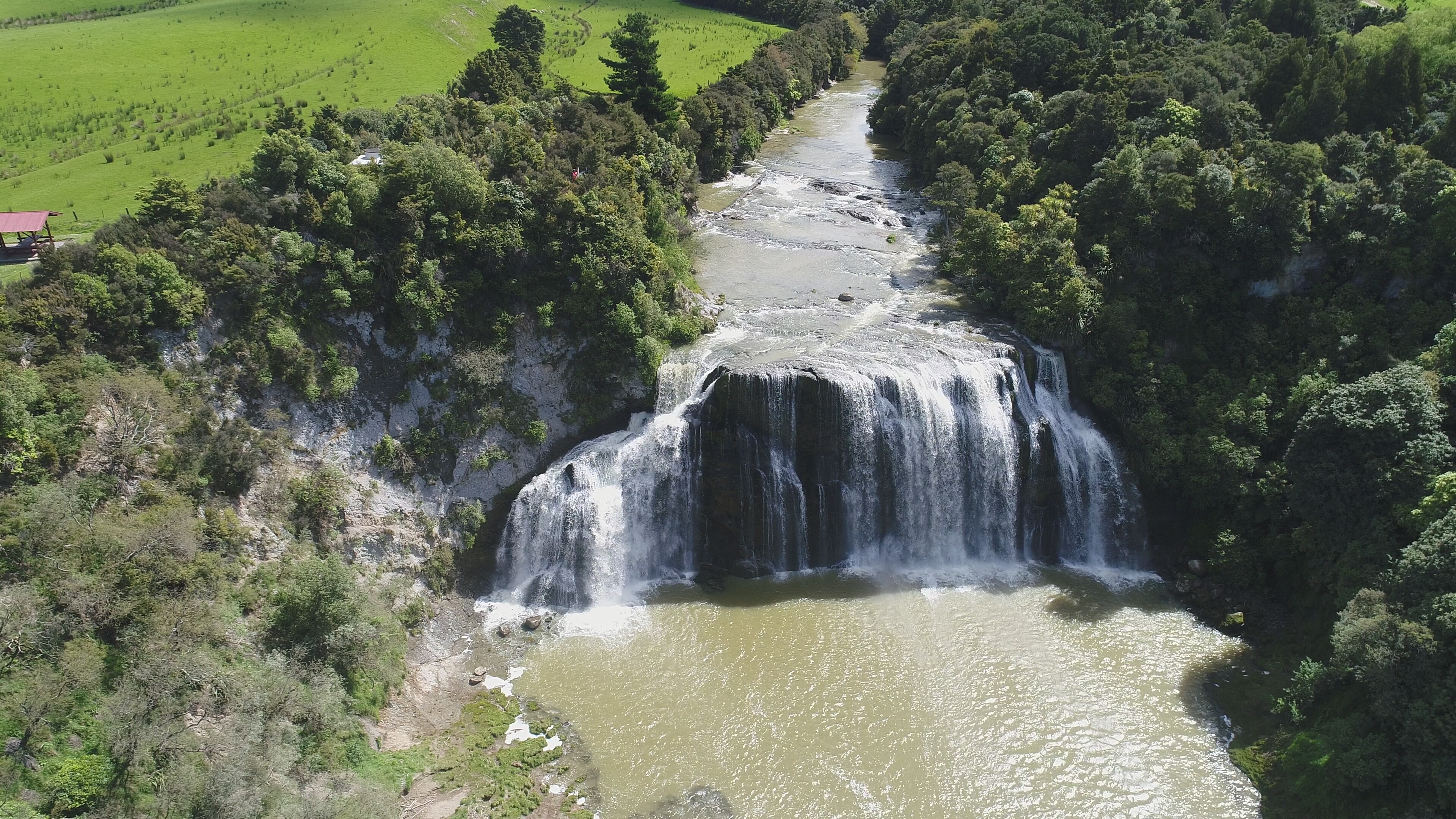 Wharite Peak
Woodville
Located 12 km west of Woodville. The road is steep, winding and unsealed. It is the gateway to many bushwalks and tramps in the Ruahine Ranges. A map of walks is at the trig point. Excellent views.