Meet The Mayor
Tracey Collis is the Mayor of Tararua District. She was first elected as a Councillor in 2013 before becoming the Mayor in 2016.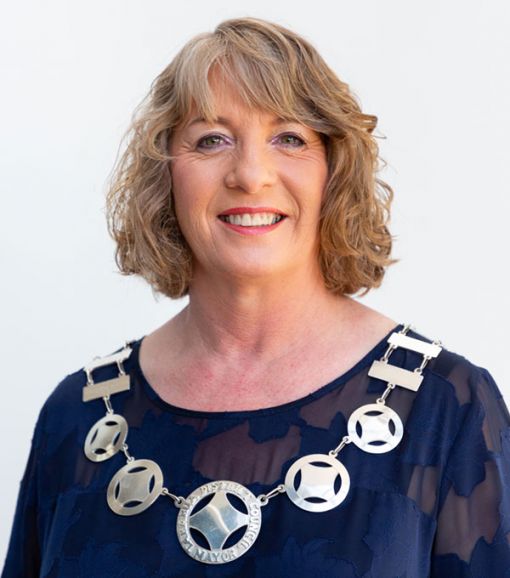 Mayor Tracey Collis
Address: PO Box 115, Dannevirke 4942
Phone: 06 374 4080
Mobile: 027 630 4057
Email: Tracey.Collis@tararuadc.govt.nz
It is an honour and privilege to be Mayor of the Tararua District. I enjoy our all our towns uniqueness and individual histories. Together we make up the Tararua District where people working together is one of our greatest strengths.
I leave you with our Whakatauaki written and gifted to us by Arapera Paewai and Cherry Peeti
"Let the winds of the Ruahine and Tararua give you strength. Let the waters of the Manawatu nourish you, for we are the pounamu of Te Tapere nui o Whatonga"
Do you want to talk to the Mayor about an issue or invite her to talk at an event?
The Mayor is more than happy to discuss areas of importance to you, or if you would like her to attend your event please complete an online form so that your request can be considered.
If the Mayor is unable to make it we will endeavour to arrange for the Deputy Mayor or a Councillor to attend instead.
She is a member of the following Council committees:
Audit and risk
Chief Executive's Performance Review Panel
Economic & Community Development
Finance
Strategy & Policy
Tribunal & Hearings Committee
Works Liason
Tracey is also a member of:
Horizons Dairy Leaders Group
Dairy Environment Leader
Waireka Trust
Eketahuna Charitable Trust
Member of the Institute of directors
She represents the Council on the following organisations and groups:
Horizons Regional Council Land Transport Committee
Local Government New Zealand zone 3
Manawatū River Leaders Accord
Manawatū-Whanganui Civil Defence Emergency Management Group
Te Apiti Governance Group
Horizons Climate Change Action Group
Mayor Tracey is also a Justice of the Peace.