For Candidates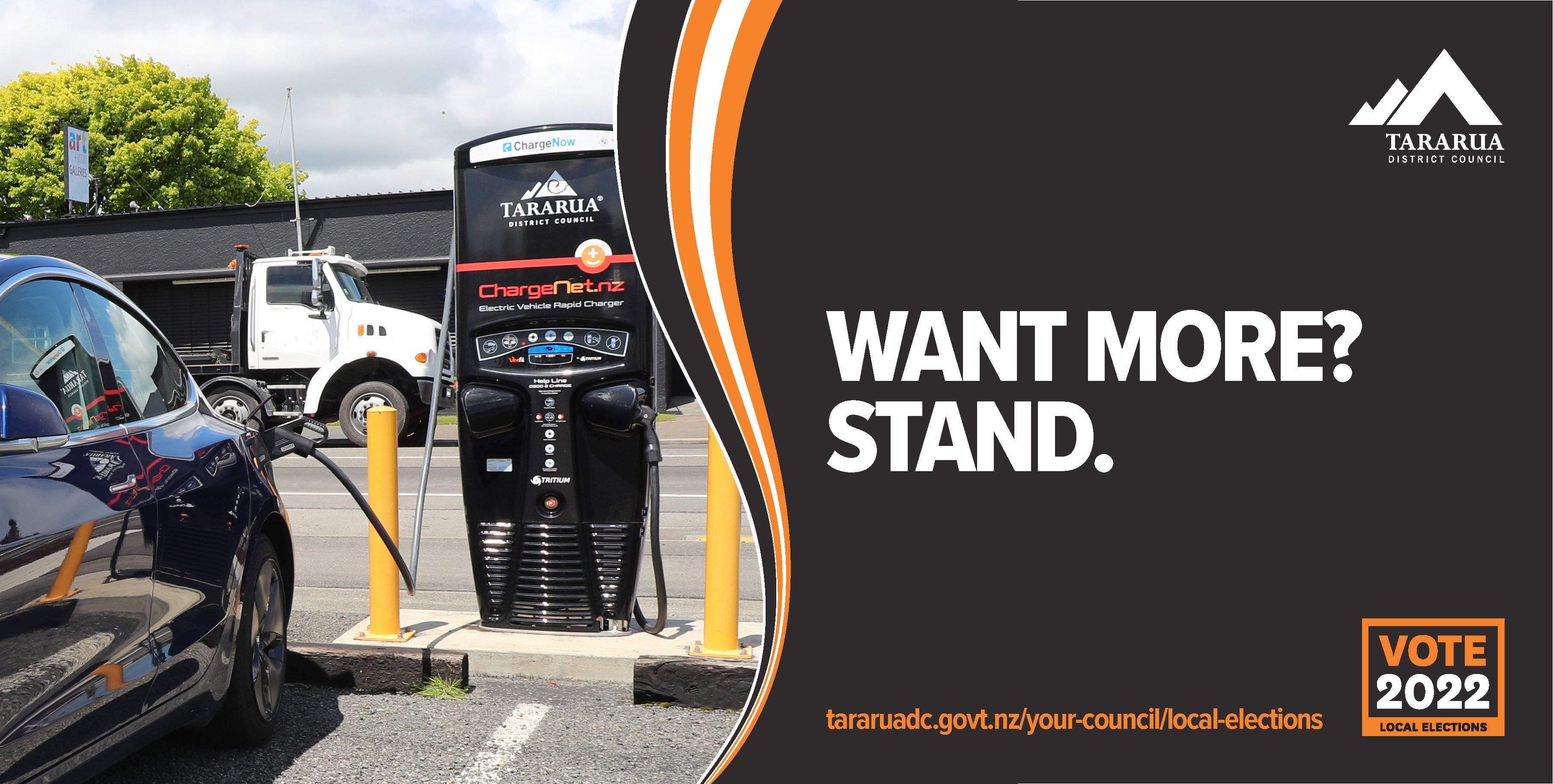 Nominations will open on Friday 15 July 2022 and close at noon on Friday 12 August 2022.
To be eligible to stand for election, a candidate must be:
a New Zealand citizen and
on the electoral roll (18 years or older) and
nominated by two people whose names appear on the electoral roll of the area that a candidate is standing for.
During this period, nomination forms will be available from:
our customer service centre
by calling the electoral office on 0800 922 822.
or downloading the forms below
You will need to pay a $200 deposit.
---
2022 Local Elections Candidate Briefing
---
Important Documents
Accessible Resources
On this page you will find information on standing as a candidate in accessible formats.
---
FAQ's
First, you must meet the requirement for voting, then you will need two people to nominate you, using an official nomination form from the council. You must sign the form agreeing that you wish to stand for election. You must also provide a recent photograph of yourself and a 150 word profile statement.
You must ensure your nomination is handed into a Customer Service Centre from Friday 15 July to no later than 12:00pm (midday) on Friday 12 August 2022.
Yes and no
Yes, but if you are elected for more than one position you must give up all but one position.
No, you cannot stand for a Horizons (regional) position and a Tararua (district or community board) position at the same time.
Yes, you will need to pay a $200 deposit when you submit your application
Your $200 deposit may be refunded if the number of votes you receive is greater than 25 per cent of the lowest successful candidate for that election.
A Councillor:
participates in strategic and long-term planning for the whole district
participates in setting a budget and rates
develops policy across a wide range of activities and services
represents the district at functions as required
reviews and develops bylaws for the district
advocates on a wide range of issues
coordinates and forms partnerships with other spheres of government and other agencies
participates in the appointment and performance review of the chief executive officer
acts on all these matters within a legislative and regulatory framework
monitors the performance of the council organisation
Temporary signs for elections are a permitted activity in the Tararua District.
A Tararua District Council Policy on Election Hoardings is being drafted and is not yet ready to publish. Please contact the deputy electoral officer to enquire about the Policy. The Policy may differ from and will take precedence over the Election Hoardings paragraph in the Candidate Handbook and will be published here once voted on.