Dannevirke Impounded Water Supply

Council teams are planning for repair of the Impounded Water Supply and meeting the new dam regulations that come into effect on May 1st, 2024. This repair will be planned for this summer and the dam will likely need to be emptied. Water from the Tamaki River will be treated directly before it goes to town. This will result in some restrictions and as Council gets further into the planning, we will share what this may look like so we can all make plans.

On this page you will find a collection of material about the Dannevirke Water Supply. We will update this page regularly so that everyone understands what is happening and what progress is being made.
---
Public Water Meeting
---
On Tuesday, 27 June 2023 a public water meeting was held in Dannevirke. The purpose of the meeting was to update community members about the recent temporary repairs and to discuss the critical decisions that have to be made with regards to a permanent fix for the impounded water supply.
The meeting has been recorded is available below.
The document that was used to update the public at this meeting can also be downloaded below, along with other important documents about the Impounded Water Supply.
---
Overview of News articles about the Dannevirke Water Supply
---
Infographic about the temporary repairs carried out between 13-19 June 2023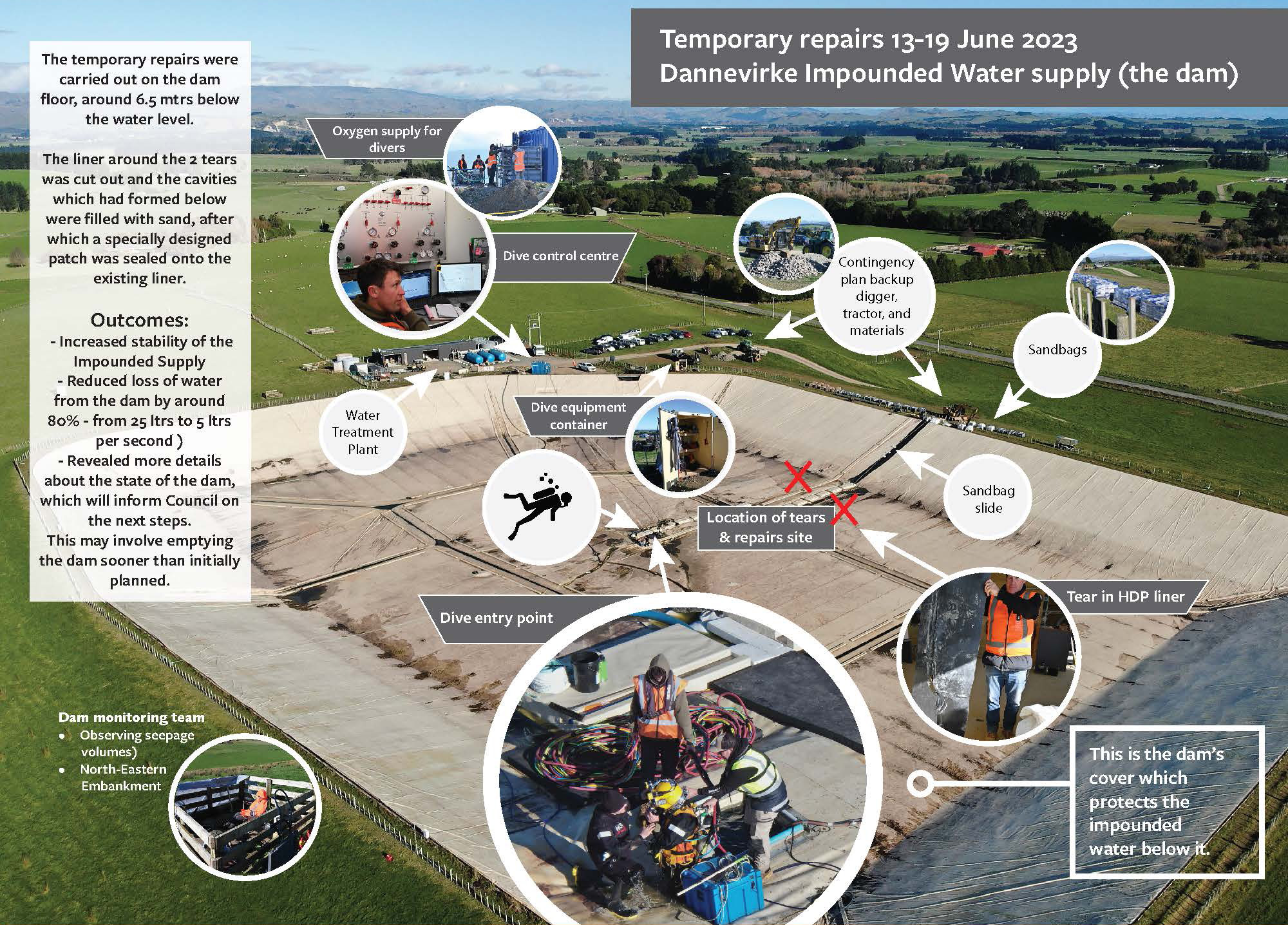 ---
Infographic which provides an overview of the Dannevirke Impounded Water Supply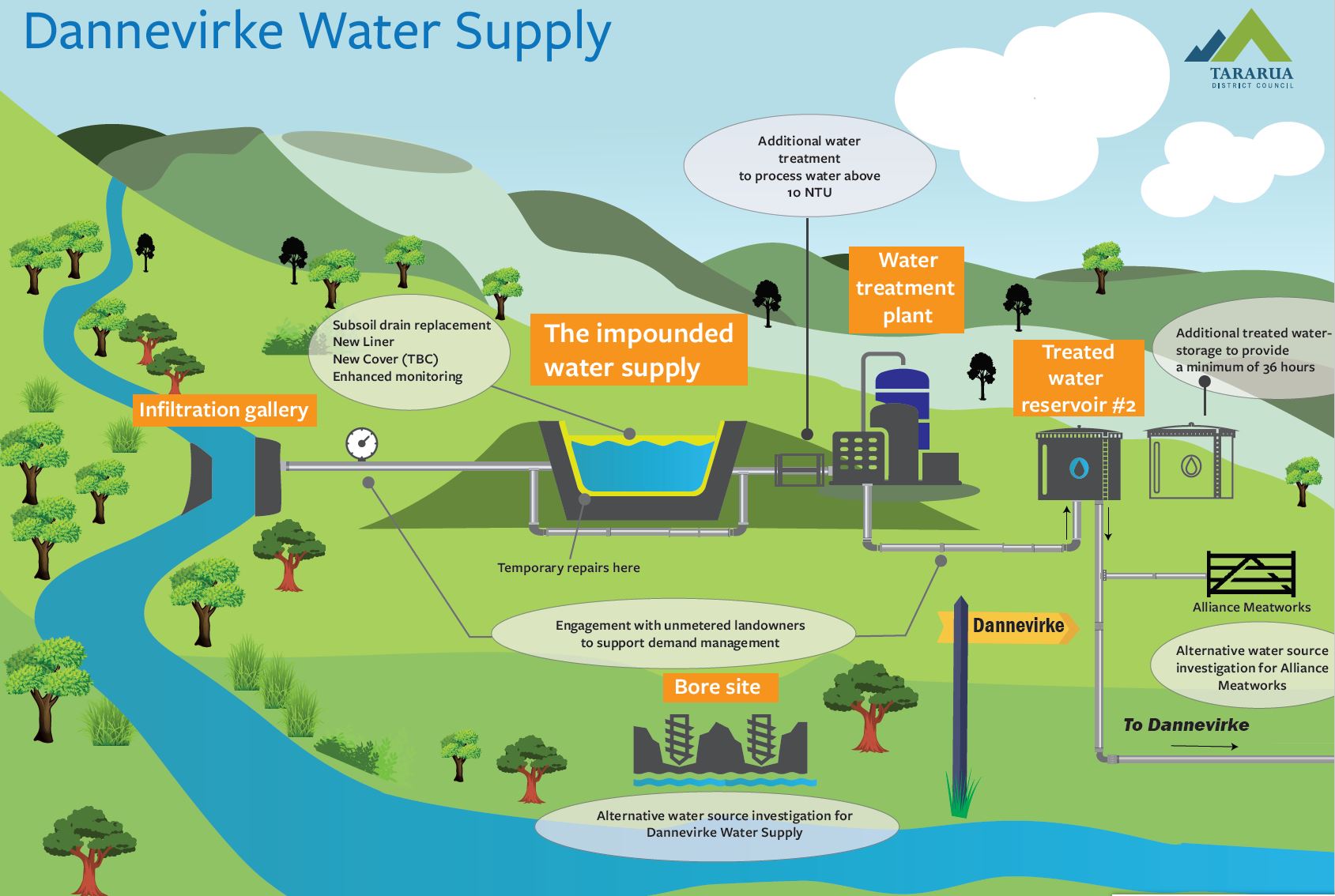 ---
This infographic provides an overview of Dannevirke's Water Supply system; from source to tap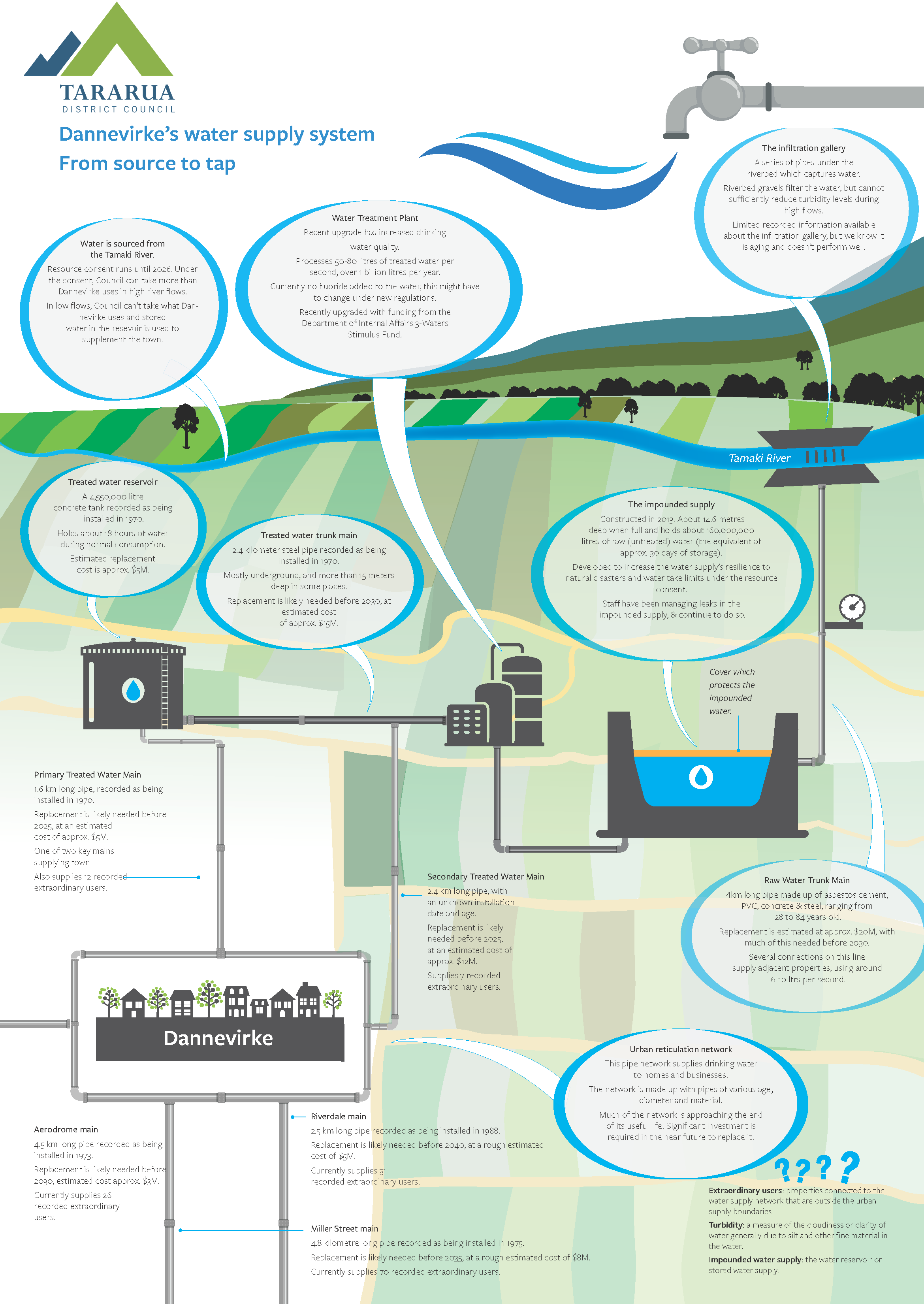 A full page spread on the Dannevirke Water Supply appeared in the Bush Telegraph Newspaper on 20 June 2022, including this infographic. This page can be downloaded here.
---
Browse Council Agendas and Minutes
Browse Council Agendas and Minutes to see what has been discussed about the Dannevirke Impounded Water Supply
---