Research Tools
Interested in knowing more about the economy of the Tararua District?
---
The quarterly economic report provides a range of information about:
Traffic
GDP
Guest nights
Retail
Consents
House sales
Employment
Dairy
Tararua District Economic Profile
---
The Tararua District Fast Facts Infographic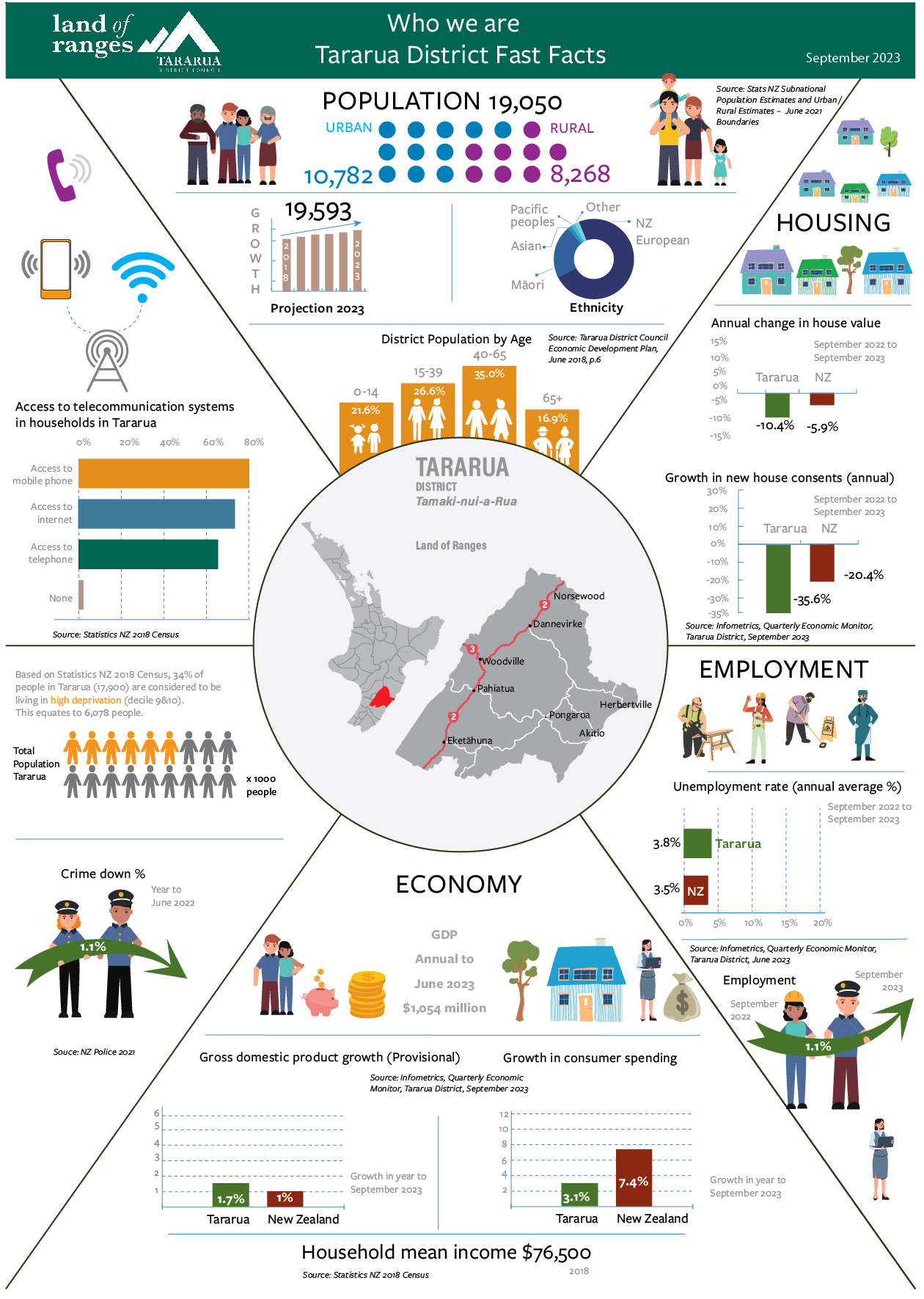 Manawatū-Whanganui Regional Indicators (MWRI)
The economic and social impacts of the COVID-19 pandemic are still unfolding. They are likely to be severe and long lasting, and will result in significant challenges for the Manawatū-Whanganui Region. Unemployment is expected to rise, businesses to close, and measures in economic and social health to decrease.
Horizons Regional Council and the region's seven local councils are working with numerous community and business groups, and organisations and agencies in the recovery. We are working together to ensure we have the information and knowledge needed to make decisions and seize opportunities that will see our region not just survive and revive, but thrive.
Check out the MWRI website here
For information on the Tararua District click on Economic Impact Indicators and select Tararua District dashboard.
---
If you would like to further explore statistics for the Tararua District, you can visit the Statistics New Zealand website.