More Kiwi ingenuity at work at the Marainanga Gorge to enable temporary access
15 May 2023
Council teams have been working hard to enable temporary access through the Marainanga Gorge, near Ākitio, which was severely impacted by Cyclone Gabrielle and closed off since.
Here is a short overview what has happened and what the plan is. We will continue to share more roading updates from areas affected by the Cyclone in the weeks to come.
1. The first 350 metres of the temporary road through the Marainanga Gorge has been completed.

2. The earth bund on the outside will act as a barrier from the edge and will prevent water from going over the side causing further deterioration.

3. The stretch of road through the gorge is 680 metres long. The washed out section is 160 metres long (see below).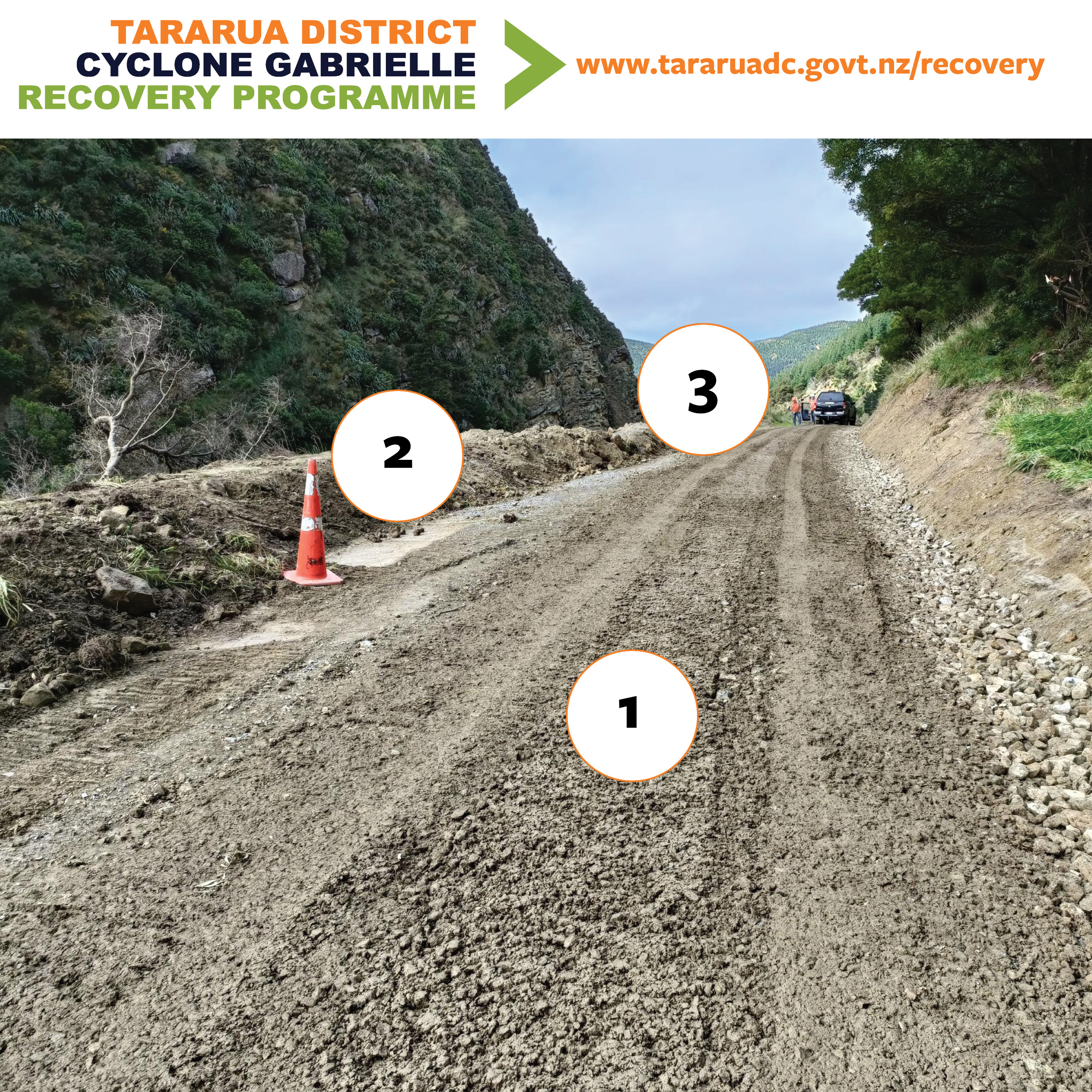 - Completion estimated at around 5 weeks from now, depending on weather conditions.
- Temporary access will be for locals only with the possibility for trucks, if conditions are suitable.

To get temporary access through the Marainanga Gorge, the plan is to cut a bench through the Gorge using materials from the remaining bits of road (see photo below). This is what is currently being done to enable this:

1. Geotechnical testing to ensure that the slope is stable enough.

2. Digger cutting a track down to the river, to provide access to a larger excavator.

3. The larger excavator will pull the large river boulders up against the road shoulder to stop the temporary road from washing out.

4. Example of easier eroable loose material the old road was constructed on. This will be reused for the temporary road which will need to reworked to provide a stable platform for a new road.