Lets Rethink Waste
Published 13 Feb 2023
One of the common complaints we receive is about the cost of rubbish disposal. Council aims to make refuse disposal a "user pays" service - the full cost of refuse disposal is recovered at the refuse transfer station, reducing the amount needed to be funded through rates.
This means any increases to refuse disposal costs will directly impact the fees at refuse transfer stations. No "profit" is made from these fees! Unfortunately, there are cost increases predicted for future years - so, what exactly is causing this?

Government's Waste Disposal Levy is progressively increasing the levy rate for landfills that take household waste from $10 per tonne – set in 2009 – to $60 per tonne as of July 2024. This is increasing from $30 per tonne to $50 per tonne on 1 July this year.

Landfill owners are required to purchase carbon credits for every tonne of waste disposed. This cost is then passed on to Councils like us. The carbon credit price has more than doubled in the last few years, from around $36 per tonne last year to over $80 per tonne this year.

The impacts of inflation, as well as rising fuel and labour costs, have also had a big impact. This affects the cost of refuse transfer station management and operation.

Government are currently reviewing waste minimisation legislation, and we expect there will be additional measures put in place to minimise the amount of waste going to landfills across the country. Diverting waste from landfill is key, and we'd like to encourage people to minimise their waste by reducing, reusing, and recycling where possible. This will help to reduce costs for us all, and it's less harmful for the environment. Let's all work together to keep our district beautiful!

A waste assessment completed in 2020 showed that the amount of "rubbish" can be drastically reduced, if people recycle properly. One of the main findings was more than half of the "rubbish" could be recycled. This led to improvements to the kerbside recycling collection service, especially with the addition of a glass crate (that was utilised really well as part of the trial). Unfortunately, only 1 in 5 houses are currently utilising the glass crate collection service. We want this to increase!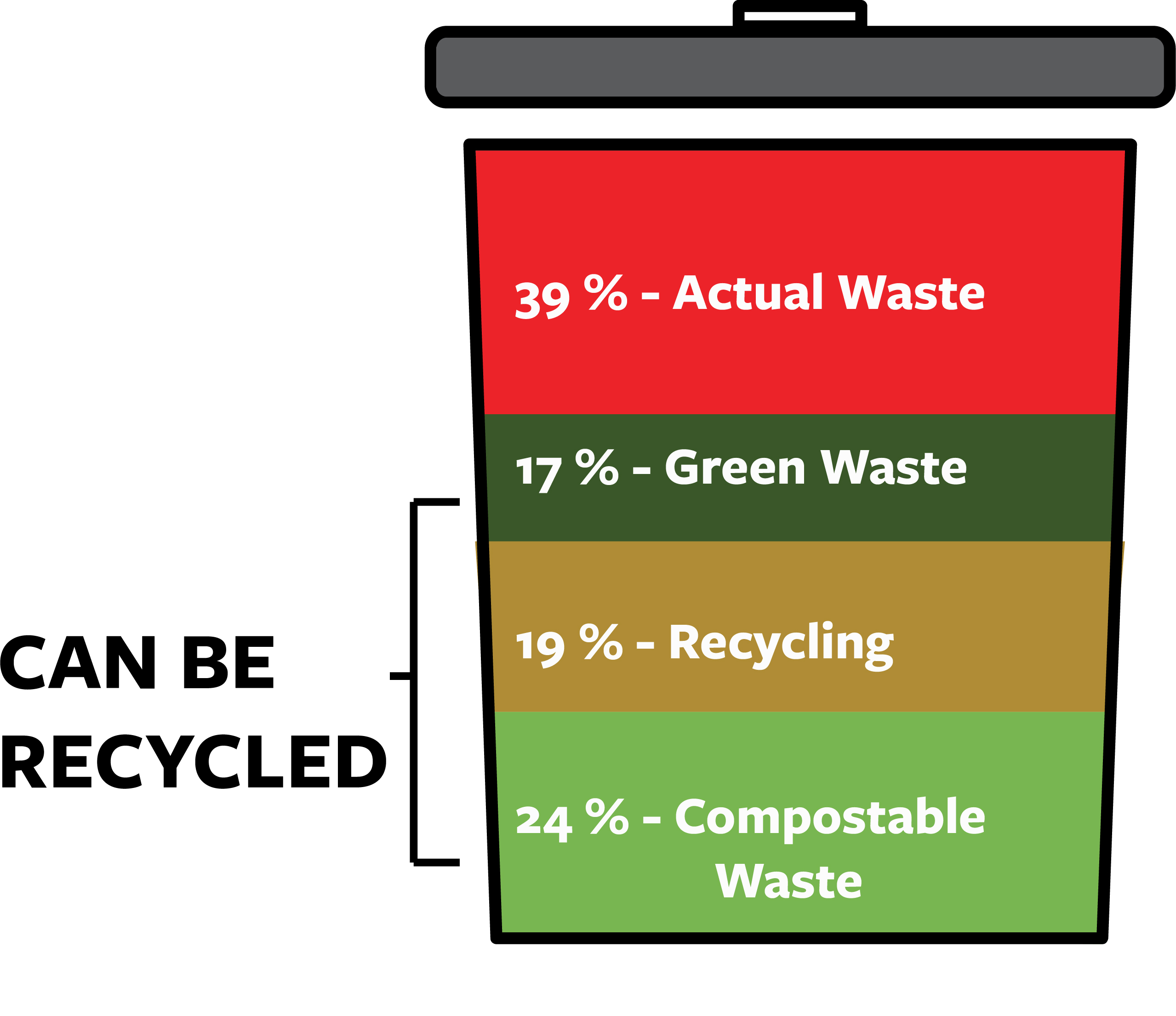 You will be amazed at how you can reduce the size of your rubbish bin by just following these simple tips:

1. Compost leftover food waste and other organic waste.
2. If you're an urban resident in one of our 4 main towns, utilise the kerbside collection service.
3. Understand what you can put in your recycling bin and the recycling drop-off centres.
4. Understand what is accepted at the Community Recycling Centres/ Transfer Station that can't be disposed of in your recycling bin.
5. Keep an eye out for waste minimisation education programs.

We'll be reviewing Tararua's Waste Management & Minimisation Plan this year and will be seeking your feedback about how we can all improve our behaviours with rubbish and recycling. Let's rethink waste!
For more information about rubbish and recycling in the Tararua District please go to: Rubbish & Recycling | Tararua District Council (tararuadc.govt.nz)