Reducing the amount of rubbish to landfill
Published 02 May 2022
"Reducing solid waste to landfill and recycling is the single biggest thing we can do to mitigate climate change", says Tararua District Council Mayor Tracey Collis. "That is why we are increasing our focus on waste reduction. Waste reduction trials held last year in our main towns provided Council with evidence for waste reduction actions and strategies. The trials showed that if you provide recycling bins, and inform people how to use them, the amount of rubbish to landfill can be drastically reduced. "
The 4-month kerbside recycling services trial was held in 10 households in Dannevirke, Eketāhuna, Pahiatua and in Woodville. Each of the households was provided with a recycling bin, a rubbish bin, and a crate for glass which were all collected fortnightly, as well as a food waste crate which was collected weekly. One of the main findings was that of all the solid waste generated by the households, around a third was actual rubbish. The remaining 1000 kilograms consisted of items which could have been recycled. Another trial was focussed solely on glass disposal. It showed clearly that glass recycling crates collected at kerbside result in a much higher recycling rate, than the current available services, where people have to bring glass to recycling centres.
Peter Wimsett, Council's Manager Strategy and Climate Change says: "Rubbish in our landfills accounts for most of the Tararua District's carbon emissions, along with wastewater. Extending our recycling services will not only help to reduce harmful emissions but also the cost of sending the waste to landfills."

Council will also be reviewing its Waste Management and Minimisation Plan, which documents the initiatives to continue reducing the volume of refuse disposed to landfill, and how the waste levy (essentially a subsidy from central government) will be used to support this.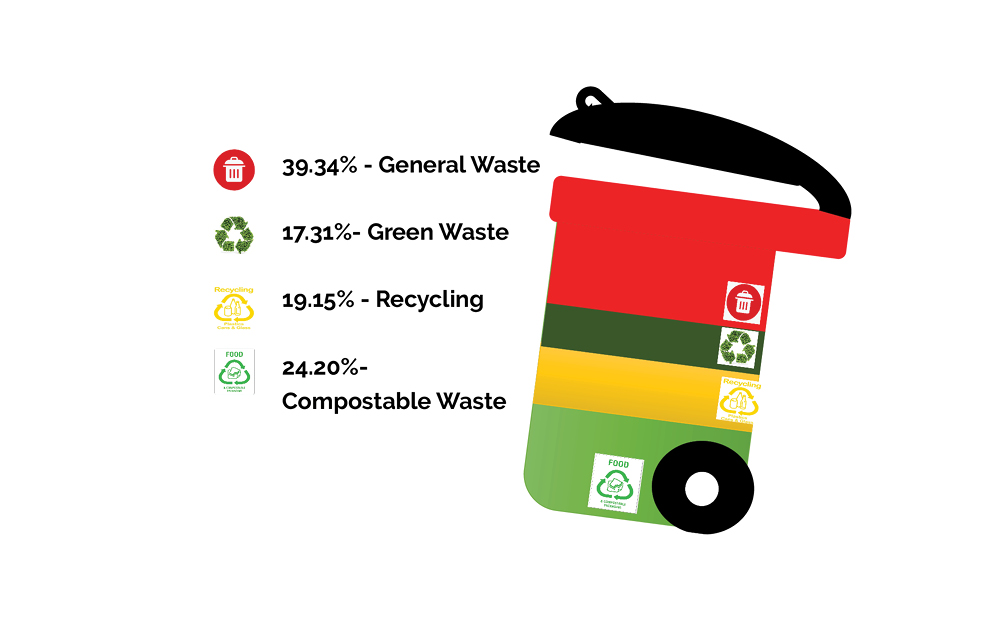 The Solid Waste Review conducted in Tararua's main towns, showed that about a third of the waste currently disposed is actually rubbish and that two thirds can be recycled.